If you're like me, you've got a constant stream of to-dos to complete. It's nothing to be ashamed of! I'd rather stay busy than wonder what I could be doing. When you've only got a handful of things to do, maybe a handwritten to-do list isn't a bad idea. But when it comes to bigger and better things, a project management software may be just what you and your business needs.
Why Is A To-Do List A Bad Thing?
To-do lists aren't bad! I love them for many things. But when you're looking at the bigger picture, and certainly when you're working with others, to-do lists won't cut it. If you have more than one person needing to go over the items on your list, this is where a project management software swoops in to save the day.
Why Should I Use Project Management Software?
There are plenty of benefits to using this type of software versus a sticky note list. See for yourself: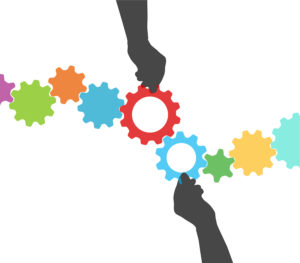 Everyone can collaborate together. With project management software, everyone can see the lists and tasks, versus you having one physical list.
This kind of software can keep you on schedule. With so many due dates, you'll want to keep it all organized. We know how tough it can be to work with plenty of due dates. This software will help you keep it all together.
Get updates! When people work remotely, it'd hard to keep up with what and how much is already done with a project. With project management software, there's no need to worry. You can get updates on the specific tasks within the software!
Communication will improve. By keeping everything in one place, you'll also improve collaboration and communication on all your tasks.
Tasks can be delegated easily. Assign tasks to specific people to ensure it gets to the right place! This helps everyone understand who is accountable for moving the task forward.
Project Management Software Options:
There are so many different software options you can use. Some are free and some have a one time fee or a monthly fee based on number of seats. We have used Google tasks, Asana, Trello, One Note, Slack, Teamline and more. We have found Tramline to be a great way to keep our projects moving forward and completed. You will have to review these programs and see what fits for you!
What's Stopping You From Bettering Your Workplace?
The header says it all. Project management software helps to better the workplace with the plethora of tasks we have. Who wouldn't want that? We understand how important it is to keep track of tasks and due dates. Let us help you do the same!