When it comes to social media marketing, you have two options: manually put your posts in each and every day, or schedule your posts a week or more in advance. Which one seems much less stressful? Scheduling your posts out, of course. But how can you do this? There are plenty of tools out there that you can use to make your job a bit easier, but you'll want to sift through them to figure out what works best for you and your business. We will be talking about a few different tools we've tried and tested to schedule your content.
Onlypult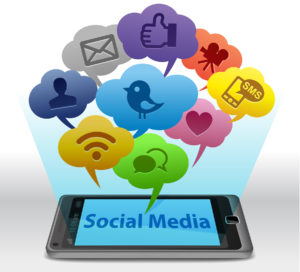 Onlypult is a scheduling service for Instagram. It automatically posts to Instagram without notifications. You can upload multiple photos at once to schedule multiple posts at once. You can edit your photos, manage multiple accounts, have different users for each account, and manage analytics. They have four different plans depending on how many accounts you want to manage. Onlypult is an all-in-one tool for Instagram users.
TweetDeck
TweetDeck is a scheduling tool used only for Twitter accounts. TweetDeck is extremely easy to use and best of all, it's free! You can add multiple accounts with your main Twitter account being the manager of the other accounts. This will give you permission to schedule tweets out weeks or months in advance for these accounts. TweetDeck also shows you your home feed, your direct messages, your activity and your notifications. You can truly manage every aspect of your Twitter accounts from TweetDeck.
Reputation.com
Reputation.com is a social media service in which you can schedule and post for Facebook, Instagram, Google+, and Twitter. You will need to connect each account separately to manage each social media page. Reputation also has features for managing reviews on Facebook and Google, and you can also manage Facebook Ads as well as analytics. Reputation also has a Library section where you can add pre-made content to schedule out when you need to. Overall, Reputation.com is a great option for scheduling and managing multiple different social media platforms.
Tailwind
Tailwind is a scheduling and analytics service for Pinterest, Instagram, and recently added Facebook. Tailwind has a bulk upload feature that allows you to schedule and edit multiple posts and pins at once. You can also track repins, likes, comments, traffic and revenue on scheduled posts over time. This lets you see what is working and what's not. There's even a feature to reschedule pins that had great interactions or repins! This tool really allows you to understand and manage your Pinterest and Instagram posts and how well they do.
Pick The Best Tools For Your Trade
Whatever you decide to use, make it work for you and your business. You can use one tool or you can use multiple tools to manage your social media platforms. We recommend trying out the tools you're interested in with free trials if they allow, and see how they work for you. You'll never know until you try! And remember, if you don't want to bother with trying these tools out for yourself, you can always give us a call and we'd be happy to help you figure out the best path for your business.