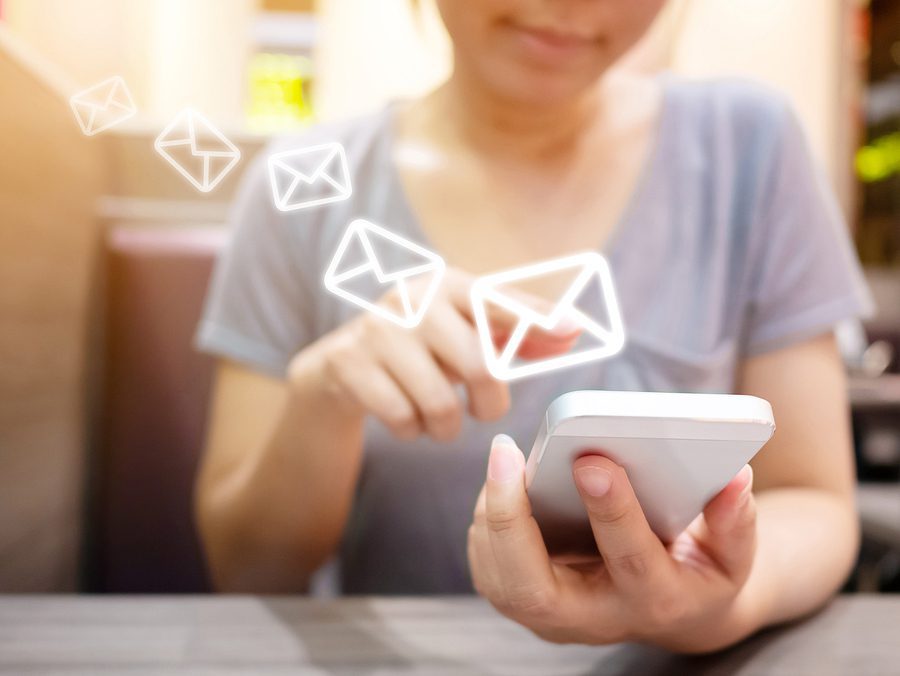 Do you know which marketing channel…
delivers an ROI of around $44 for every $1 you spend?
gets checked by 58% of consumers first thing each morning?
has influenced 60% of consumers to make a purchase?
Did you guess social media?
Wrong…The answer is EMAIL.
That's right! Email marketing surpasses social media when it comes to sales and more reliable communications with your audience. In addition, you don't own your fans on social media, the platform does. So you want your fans to sign up for email so you have control of them.
There are several email marketing platforms we have used with small businesses.
Mailchimp:
Bring your audience data, marketing channels, and insights together so you can reach your goals faster. With Mailchimp, you can promote your business across email, social, landing pages, shoppable landing pages, postcards, and more — all from a single platform.
Emma:
Emma's email marketing platform gives you all the tools you need to send campaigns that really connect with your subscribers. With our​​ powerful automation and personalization features, you can create and send email campaigns that reach the right customer at just the right time. With our pre-built apps and integrations, you can use your data to power highly-personalized messaging—and see the full impact of your emails on your larger marketing initiatives.
Constant Contact:
Awe-inspiring templates. Easy-to-use editor. Powerful list-building tools. Expert advice and live support. Constant Contact delivers everything you need to connect with customers, grow your business, and watch big-time results pour in—in real-time. So pop some popcorn. It doesn't get more fun than that.
Rain POS:
Send customers automated marketing emails periodically.
New Arrivals Email
Top Sellers Email
On Sale Email
Upcoming Classes Email
Photobiz:
Easily create and send marketing campaigns to your clients and sales leads. Simply choose a marketing template and customize using a drag and drop editor. You can create unlimited landing pages, and send 2,000 emails/month to start, with more space available. A built-in CRM keeps track of email lists, manages bounces & subscriptions, and uses tags to keep it all organized. Market your business simply, with PhotoBiz Email Marketing.
Let us help you maximize your customer lists and get your message to the people who buy from you!