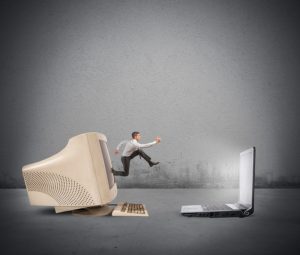 Websites are critical in today's internet based society. It is not just ok to have a website but do you have a website that works for you?
Websites should be organic, meaning they should always be changing, updating and offering content valuable to your target market. Valuable meaning your customer wants to know more about the topic. Some key questions you should consider are:
Are your business goals aligned with the capabilities of your website?

Is your website responsive on computers, tablets, and mobile phones?

Does your website offer new content like blogs to bring people back again and again?

Do you position your business as the go to expert in your field?

Can you update information easily?

Is your website easy to navigate and follow industry standards?

How do you showcase your work?

Do you share social proof like testimonials, reviews etc?

Do you have a newsletter/lead/offer sign up area to capture visitor information?
It is critical to ensure your site addresses all of the key items above to offer the best experience to your visitors. If you have not updated your site within the last one-two years (or more), your site needs some serious love. No longer can you build it and expect people to come. You need to make your site the best experience possible. Most people check out your website before they meet you or step into your office/store – are you making the best impression possible or scaring people to buy from your competitors?