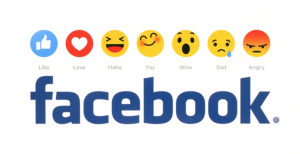 Social media offers a great channel to communicate to your customer. With over 1.5 billion profiles the opportunities are endless but there are some best practices that are essential for Facebook success.
The following 12 Facebook tips are not the end all be all but a place to start from. Social media can get overwhelming fast and can be a time suck. Start small and build.
Facebook Tips
Have a Facebook strategy: Don't post random content. Content should be educational and entertaining and pertain to your product/service/industry or customer.
Have a Facebook editorial calendar: We use google docs and have items we post monthly, bi-monthly, quarterly, and annually.
Make sure your profile is complete, including profile photo, cover photo, about us pages.
Engage with Facebook and follow other industry leaders etc. Share their content as it relates to your customers daily.
Post 1-3 times per day depending on the engagement of your fans. Learn what times they are the most engaged and post more often then.
Posts should be less than 100 characters if you get the read more prompt its too long. Shorter posts get more engagement.
Posts should be varied by type, blogs, images, videos etc. Multimedia posts get the most engagement. Note: if posting video – use the raw video to upload so that the video automatically plays. Youtube video links do not and have less engagement. Videos with transcriptions do better as well – no audio needed. Can watch from bed or at work without bother folks.
Repurpose your blog, video and other communications on Facebook. Include them in your editorial calendar.
Use 1-2 hashtags when they make sense and when you use something relevant that people can filter on to find more relevant conversation. If I wanted to create conversation around Facebook marketing tips, I would start including a hashtag #facebookmarketingtips and then I'd encourage conversation around this.
Use Questions that require short answers. This gets people to comment and increase your visibility in the feed and increases engagement.
Add milestones as they happen. Don't forget to go back and add the ones that have happened in your business. This gives the customer a sense of how your company has grown and evolved.
Consistency is key. This type of marketing takes time to listen and share. Don't just blow your horn. Be sure to respond to comments!
If you need help creating a Facebook strategy and/or implementing it. We are here to help! Contact us at info@bcassociatesmarketing.com or call us at 971-BEV-ERLY.