October is National Women's Small Business Month. Thirty years ago this month, the Women's Business Ownership Act of 1998 was signed into law.  This legislation provided for women small business owners to access capital on their own, no longer requiring a male relative as a co-signer.
Small Business – Strength in Numbers
When you choose to support women-owned businesses, you are supporting the more than 11.6 million women-owned firms employing nearly 9 million people, and generating $1.7 trillion in sales as of 2017.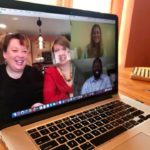 • More than 40 percent of  women small business owners started their business when they were 41 years of age or older, with 35 percent starting in their 30s
• More than 80 percent used personal savings to start their business, with only 10 percent receiving access to outside capital
• 60 percent reported that finding ways to market and grow their business was one of their biggest challenges
• While a desire to have a more balanced life was the top reason for starting their own business, 59 percent said the greatest benefit of owning their business was a chance to build something meaningful
Beverly Cornell Consulting is proud to be both a supporter of several small women-owned businesses marketing efforts as well as an active part of this great group of women business owners.
Resources:
https://about.americanexpress.com/sites/americanexpress.newshq.businesswire.com/files/doc_library/file/2017_SWOB_Report_-FINAL.pdf
https://www.citizentribune.com/news/business/celebrating-women-s-small-business-month/article_38a5bea0-d4cc-11e8-990a-f33220a841a8.html