Black Friday. Small Business Saturday. Cyber Monday. Giving Tuesday. Phew!
The November retail holiday marketing blitz is here! But what to focus on? Where do you put your time, energy and budget? Can you hit all these targets without overwhelming or confusing your customers? Definitely. By putting together a solid and targeted plan for your business, you can pack the most punch with one or all of these retail holidays. Let us help you break them down to figure out which events you should focus on or if all fit your marketing needs.
November Retail Holiday Marketing Days
More than ever, people are getting their shopping done earlier. We even recommend you start marketing as soon as November 1 to capture more sales this time of year. Host a holiday open house, a VIP event, a  or a holiday preview event. Most people want to have their holiday shopping done by Thanksgiving. We keep hearing even by Halloween. That seems so early. Let's look at the traditional big shopping days!
Black Friday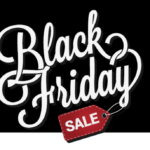 The Friday after Thanksgiving has traditionally marked the beginning of the holiday retail season but it wasn't until the 2000's that it gained the notoriety it has now. Since 2005, it is historically the busiest shopping day of the year with 174 million Americans shopping on Black Friday weekend 2017. But with more stores starting to open on Thanksgiving night and lines of over-excited people extending into the darkness to gain entry in the wee hours of Black Friday to be the first to get the deal, there has been a call for retailers to forego Thanksgiving hours and truly keep deals to Black Friday.
Whether you choose to focus on one key doorbuster special or spread deals throughout the day to keep traffic flowing through the store, offering Black Friday specials is a great way to kick off your holiday shopping season. Remember to keep your promotions under lock and key and wait to promote until late Thanksgiving night to catch the wave of Black Friday deals.
Small Business Saturday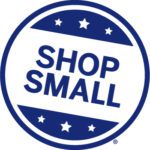 Encouraging shoppers to hit their local brick and mortar community stores, Small Business Saturday initially was sponsored by American Express in 2010 in partnership with the non -profit National Trust for Historic Preservation. With Black Friday and Cyber Monday focusing more on large retail outlet chains and big box stores, Small Business Saturday is the chance for local small businesses to shine. By offering unique in-person experiences for shoppers on this day, small retailers can highlight the value of a hands-on shopping venture and their special place in the retail world.
Cyber Monday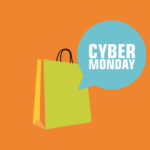 Cyber Monday is the online equivalent of Black Friday and occurs the Monday after the Thanksgiving holiday. It was created to encourage people to shop online, which definitely isn't a problem any longer! In 2017, 81 million people shopped online on Cyber Monday. Cyber Monday allows retailers both big and small to operate on a somewhat equal playing field and offers an opportunity to catch some major deals for customers who may have missed making it out on Black Friday or who just prefer to avoid the crowds
In planning your Thanksgiving weekend retail marketing, you may want to consider that Cyber Monday holds a slight advantage over Black Friday in overall planned sales as in 2017,  71% of consumers said they planned to shop on Cyber Monday, compared to the 69% who said they planned to shop on Black Friday. Cyber Monday also tends to pull a more youthful demographic with younger consumers preferring Cyber Monday to Black Friday – 88 percent of 18-to-34-year-olds planned to shop on Cyber Monday in 2017 while 74% of 35-to-54-year-olds said the same. All useful when considering what deals to plan for what days.
Giving Tuesday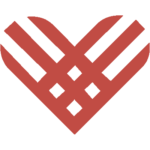 Giving Tuesday was founded in 2012 and kicks off for many the holiday season of giving. It inspires philanthropy and support for charitable organizations and is a genuine feel-good bookend to a weekend of consumerism. In 2016, Giving Tuesday raised $180 million in online donations alone — up from $10 million in 2012, the first year of the event, according to data that is gathered from platforms such as PayPal and DonorPerfect. Whether donating money or time, Giving Tuesday helps to support those efforts that connect us and support the spirit of giving during the holiday season. It's a great time to look to partner with your favorite local charity and provide matched offerings or percentage of sales to be donated on that day to charity.
Don't forget to promote wish lists, gift cards for those hard to buy shoppers, stocking stuffers at lower price points and last minute gift ideas for those procrastinators. Its always fun to do mystery discounts and free gifts with purchase events too. Here is to a happy and successful holiday season for you!
Sources: 
https://nrf.com/media/press-releases/consumers-and-retailers-win-big-over-thanksgiving-holiday
https://blackfriday.com/news/black-friday-history
https://www.americanexpress.com/us/small-business/shop-small/
https://nrf.com/media/press-releases/consumers-and-retailers-win-big-over-thanksgiving-holiday
https://www.offers.com/blog/post/holiday-shopping-survey-data-2017/
https://www.offers.com/blog/post/holiday-shopping-survey-data-2017/
https://www.usatoday.com/story/money/holidays/2017/11/28/giving-tuesday-encourages-people-donate-their-money-time/896790001/