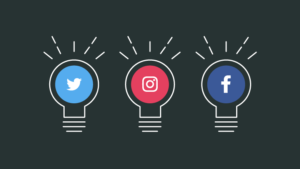 Why is Marketing Success On Social Media Important? 
In today's day in age, we rely on social media for many things. Learning how to's, what the latest trends are, and so much more. It's important to create a space that is uniquely targeting your business and brand which helps bring a specific audience to your platform.
Here are the four ways to help you achieve marketing success on social media platforms. 
1. Establish a goal for your business
Ask yourself this…
What kind of awareness will your brand bring? Are you selling a product? What kind of product? Or what kind of service? How many do you want to sell? How much money do you want to make? How much profit? Where do you want to see your brand in a couple of months? Setting those goals early on can help you along the process. It's perfectly O.K to adjust those goals accordingly in the future. The purpose is to know your business target, keep your business growing and not become stagnant. 
2. Target Your Audience 
Who is your perfect buyer? Are they millennials or boomers? Each tool has a specific target that uses them more than others. You want to be where they are. For example, check out the chart below that shows social media brand usage for 12-34-year-olds.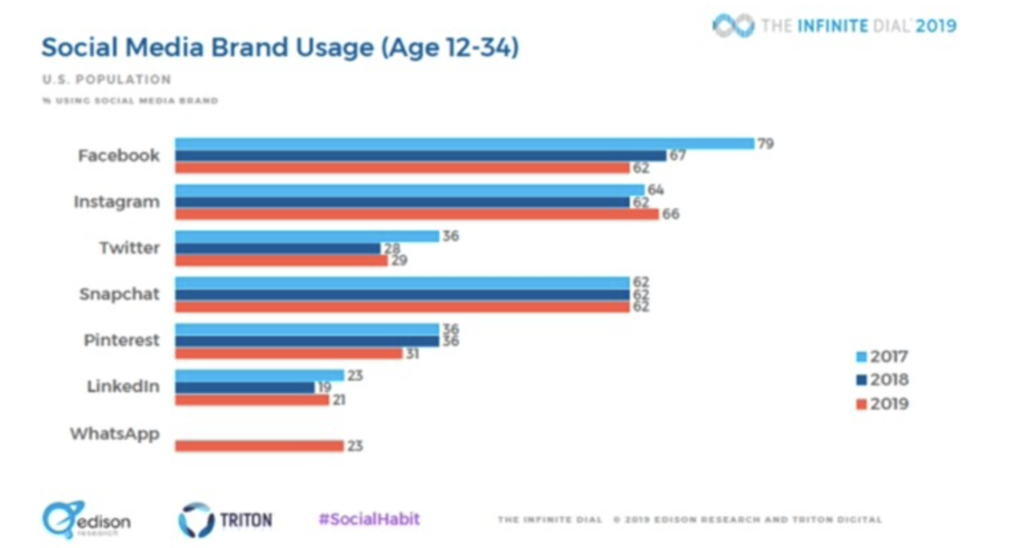 3. Craft Your Marketing Message
Tell your followers what you have to offer them. Do you specialize in photography, foods, fitness, or travel?  What is the brand and what does it stand behind. Share your story? How the business started, why you offer the products or services you do. And why they matter! Share the features and benefits. Why should someone buy them, how will they change their life for the better.  Having those key elements in a logo, a manifesto on your website, or on Instragms bio clearly states what your brand stands behind and what it has to offer them. Be consistent in your branding and messaging. We don't want your followers to be confused we want a clear and direct message. 
4. Promote & Repeat
After you create your brand, set your goals, and target your audience, then what? Now you focus on promoting!! You continue to give the consumer what they want. I know total cliche! But giving the people what they want was said for a reason!  Utilize all available platforms to continue engaging people in your feeds whether that's Facebook, Twitter, Instagram, or any other vastly used apps. Captivating the audience is always a bonus. This helps create website traffic on all social media avenues. Remember, patience is a virtue when growing your business. With social media being one of the top strategies to market businesses around the world it takes time to create a platform that caters to your goals. You want to build your audience organically and with ads. The key here is creating content that captivates and engages. Video is always a plus. Using Reels and Facebook Lives are differentiators right now.
You can get the right message out to the right people, at the right time if you plan. The reward is vast when your goals take off!
Sources:
https://sproutsocial.com/insights/social-media-statistics/
https://www.marketingprofs.com/articles/2019/41821/millennials-and-gen-z-are-using-social-media-less-heres-how-to-earn-their-attention-and-loyalty-now