Cause Marketing. The term may not be quite as familiar as social media marketing or content marketing but it's a simple concept that most are familiar with – even if they don't necessarily know the name for it.
What Is Cause Marketing?
Quite simply, when a for-profit corporation or business decides to align with a non-profit and support their efforts, you have cause marketing. It can be done on a large scale with relationships formed between huge corporations and nationally recognized non-profits or can be implemented on a local level.
Cause marketing as a term first appeared in 1983 when American Express used it to describe its campaign to raise money for the Statue of Liberty's restoration. Every time someone used their credit card, American Express donated one cent to the cause – raising over $1.7 million for the restoration and also increasing use of their card by 27%.
Putting Your Money Where Your Heart Is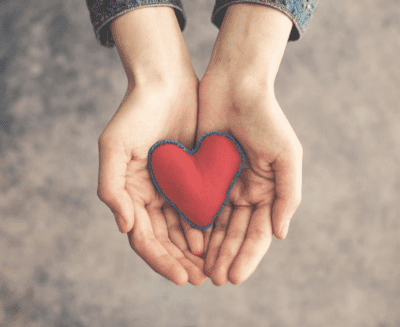 More and more, consumers want to spend their money where their heart is. 87% of consumers will buy a product because the company they're supporting cares about a cause that's relevant to them. Consumers want to support good causes and back brands that do too.
By linking a common good with a brand or business, there is the obvious goal of increasing awareness and perception and hopefully profits. But outside the purely transactional and profit-driven side of things, cause marketing truly does live up to its name – good causes are boosted in awareness and receive increased support when matched with compatible businesses.
Box Tops for Education and  Live Strong are often mentioned as great examples of successful cause marketing campaigns. Starbucks has an ongoing partnership with RED to raise funds for the Global Fund to Fight AIDS, contributing more than $14 million in 10 years so far toward the cause. All donations go to the Global Fund to help finance HIV/AIDS prevention, education, and treatment programs. For consumers who care about where they spend their money, these efforts matter.
Aligning Your Small Business With A Cause
Cause Marketing isn't only for large corporations and world-recognized non-profits, small businesses can definitely choose to align with a cause that they feel a genuine connection with and want to support. In addition to its appeal to consumers and the added business benefit of increased exposure and buzz for your business, having the opportunity to back a cause you are passionate about just feels good.  Here are a few simple ways to enact cause marketing from a small business perspective.
Purchase = Donation
For every purchase made by a customer, a donation is made in support of your favorite organization. Every contribution truly does matter so no amount is ever too small.
Ask your customers at check-out if they would like to make a pre-selected donation amount or round up their sale to the nearest dollar in support of your selected non-profit.
Resources As Donation
You can choose to donate your product or services to support your non-profit.
Staffing is also a great resource for any small business so supporting your team in donating their time on the clock to volunteer at your business's selected social cause is a great option. It's also a great way to inspire teamwork and camaraderie in your staff.
And don't forget about the other marketing tools available to you! Promoting your relationship via social media, through blogs, and other communications create awareness for the organization you are teamed with – collecting donations online or linking to your chosen non-profit makes it even easier for customers to support the cause! Also, signage in your storefront or digitally on your webpage to inform about your cause is a great way to spread the word.
Cause marketing is a great tool when the connection makes sense. Pet care shops are the perfect partner for area rescues just as the local music shop would fit well with an effort to provide recycled instruments to underserved communities. If you're interested in finding the right organization to support and how to start your cause marketing campaign, reach out to our team at BC & Associates Marketing.  We excel at helping clients forge relationships with local non-profits that are beneficial to both, based on genuine support and mutual respect.
Sources:
https://www.highervisibility.com/blog/cause-marketing-statistics/
https://app.phinforgood.com/stories/cause-marketing-statistics
https://learning.candid.org/resources/knowledge-base/cause-related-marketing/