We offer several different marketing services. Including but not limited to:
We pride ourselves on maximizing your message and budget as well as positioning you and your business as experts, through strategic combination of marketing, advertising, public relations and business communications. We focus on:
Digital marketing activities like search engine optimization when we build websites and create content across platforms.
Writing and crafting email marketing and social media posts with your industry key words in mind and links back to your website to increase your unique search relevancy.
Sharing your news with your community through press releases and we help plan and work events to showcase your small business.
Working with advertising like Facebook ads and Pay Per Click, however, our goal is to reduce these over time by helping get found organically!
Checking in with you, our client to see what results you are seeing and review analytics. Then adjustments are made as necessary to ensure you are getting the most impact with your plan and budget.
Our System
We believe having a strong plan and clear goals of execution are key to marketing success. The old theory of "spraying and praying" just doesn't work for businesses with tight budgets and limited timelines. Our transparent and proprietary system creates a defined process with clear accountability for both your business and our team. This partnership is key to accomplishing tasks and meeting goals.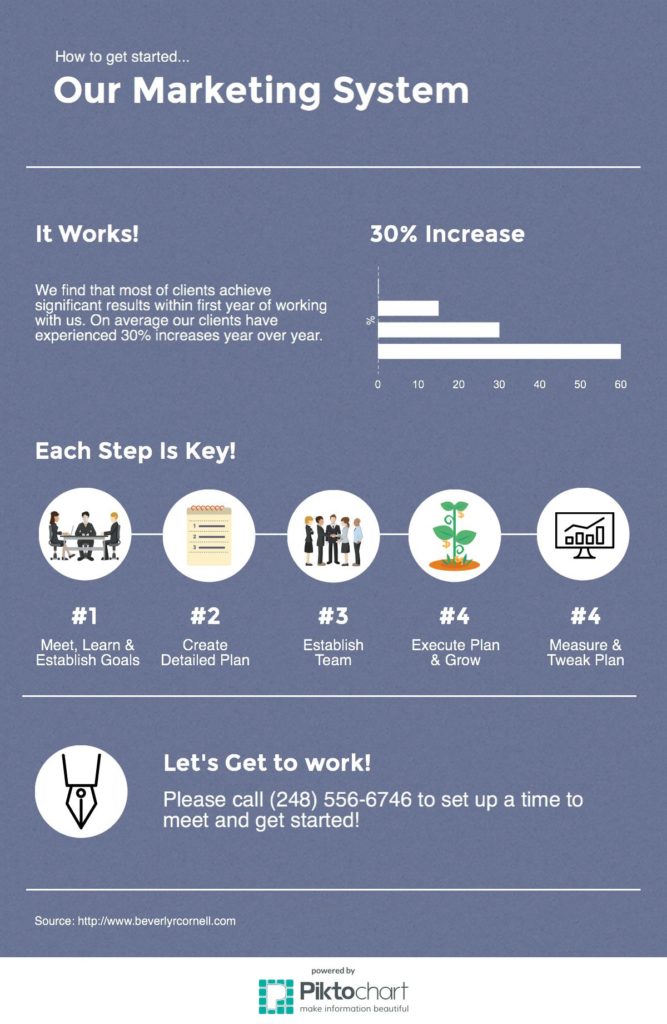 Step One
Meet and Define Goals
Step Two
Create Detailed Marketing Strategy and Plan
Step Three
Determine Who Will Do What
Step Four
Monthly Retainer Customized To Your Budget
Step Five
Continuous Monitoring and Tweaking
This marketing system works! And has helped our clients grow 30% (on average) year over year.
If you would like to set up an initial meeting, please call (248) 556-6746 or email info@bcassociatesmarketing.com to get started.