Every business needs to be online! Online marketing should be visually appealing, share a story – what the business does, create expert status, humanize your brand, be relevant with fresh content, work on all electronic devices and provide the least amount of resistance to sales.
Did you know that 61% of global Internet users research products online? (Interconnected World: Shopping and Personal Finance, 2012).
Websites
If you want to create a professional website, especially one that is Search Engine Optimization (SEO) friendly, We work with several platforms from WordPress, Shopify, Go Daddy, Rain, PhotoBiz, and more.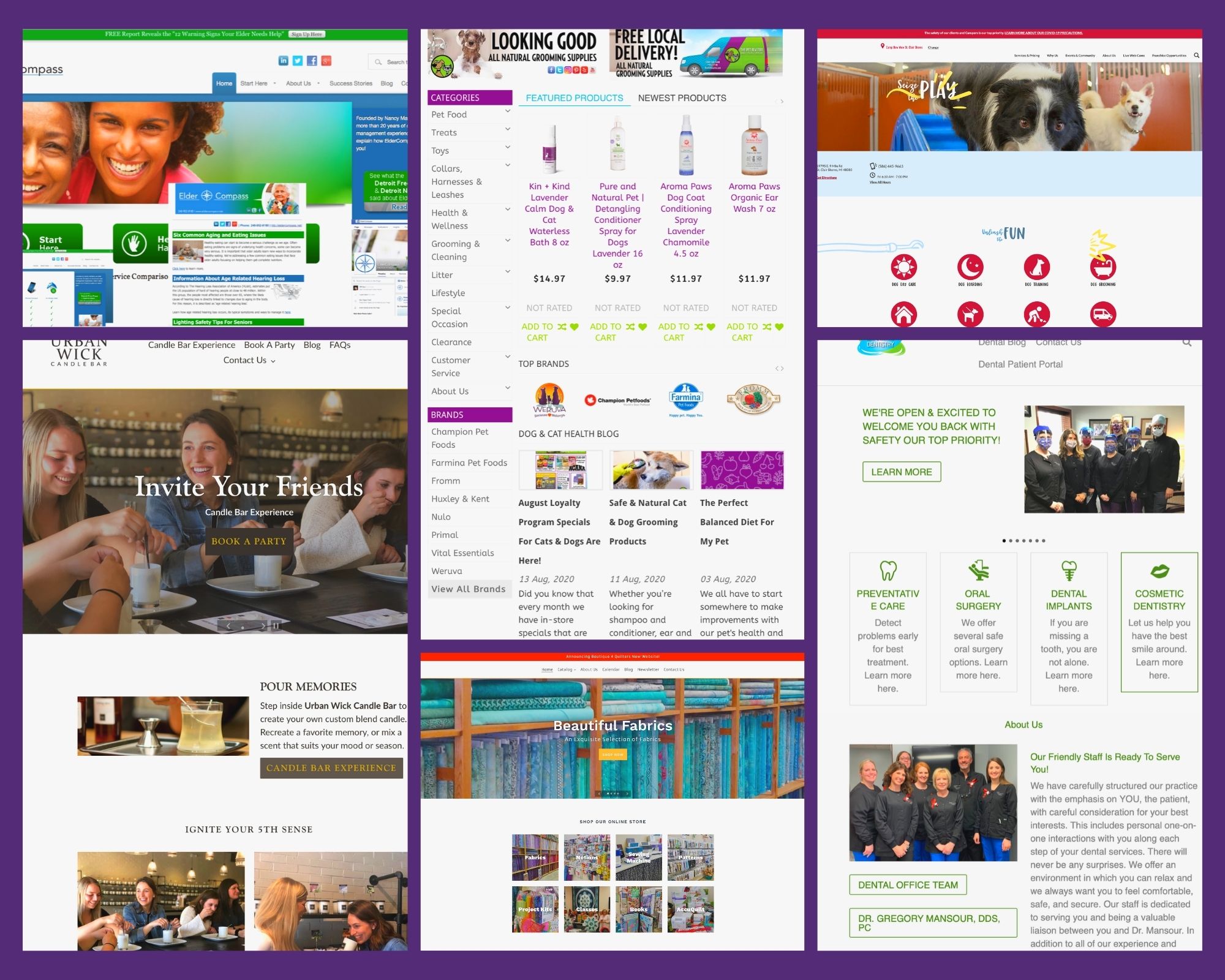 Our team can help with:
Setting up a brand new website
Content writing and updating
Graphic design
Blogging
We can provide a website audit to see which platform is right for your business.
Email Marketing
Most small business owners want three things from an email marketing service: quality email templates, the ability to send newsletters, and the option to set up automatic email responding/drip campaigns. Many businesses, especially in e-commerce, use email for more than just marketing. If your business relies on email marketing (examples: daily deals, an editorial newsletter, or email courses that directly drive sales), then you may need someone to focus on email. In those cases, email is a level one priority—and it's worth your resources.
In 2014, email marketing was cited as the most effective digital marketing channel for customer retention in the United States. (eMarketer).
Email Marketing can:
Connect your service, product or store – sell more stuff
Flexible designs for brands of any size
Powerful automation for online sellers
Advanced analytics to grow your business
Comprehensive mobile options
Integrations with apps commonly used (including WordPress sites)
We provide email strategy, write and design campaigns, manage your subscriber list, and measure the results of our campaigns. We will help you grow your list, target subscribers with relevant content, create marketing automation series, improve your campaigns with every send, and, most importantly, help increase sales.
We have tons of experience sending marketing campaigns through email service providers such as mail chimp.com. We understand email marketing best practices and spam laws.
Our Email Marketing Team Is:
Comfortable with writing
Metrics-minded
Familiar with design principles
Marketing experience
Experience with email service providers
We will create, manage, and deliver your email campaigns. We love the creative side as well as the analytics of email.
Please call us at (248) 556-6746 or email us at info@bcassociatesmarketing.com to discuss your online marketing needs.