You know having a strong social media presence s comes with lots of comments from others. These comments can be good or bad. It's important that you respond to these comments and show that you do care what your customers have to say about your business. You do not want to simply post your posts and photos and leave the comments without responses. This will give the wrong message to your current and potential customers. That you don't engage and that you don't care. Social media is all about conversation. You wouldn't stay friends with someone who ignores you, so why would a customer remain a patron of a business that does the same? This why you should always respond to comments, good or bad.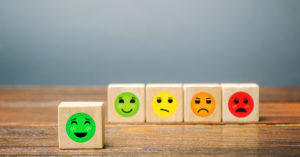 Your Online Reputation Matters For Your Business
It's not just important to respond and manage those negative comments and reviews. It's essential to manage your online reputation by handling all good and bad reviews with grace. Responding to all types of reviews and comments show your customers that you read and care about what is said about your business, and how others' experiences have gone.
The Do's & Don't's Of Responding To Comments On Your Business Facebook Page
DO have some templates readily available for frequently asked questions. This makes replying way easier.
DON'T just copy and paste those templates. Customize them, change them up. They are there to help you, not do all the work. Remember, if you use the same response over and over again, customers will notice.
DO use the customer's name in your responses! It's more personal.
DON'T have grammatical errors! Proof your response before posting, especially if it is a negative review or comment response.
DO respond quickly. Timely responses are much more effective.
DON'T respond harshly to negative comments. Take a breath, think thoroughly about this, and respond with a thoughtful response.
DO hire a social media management team, like BC & Associates Marketing Corp! We are here to help you with all your social media needs! Contact us at info@bcassociatesmarketing.com and we'll be happy to speak with you.
People are looking for social proof that they are making wise buying decisions. They are looking at your reviews. They don't expect you to be perfect but they do expect you to care! ALWAYS reply to your reviews!
Coronavirus Note: Due to more people being home and not working, the trolls seem to be out and want to bait you with mean or negative comments. You will have to be careful to not engage with these people publically. You may need to ban them and delete the message. They are relentless disrupters. And love a good online fight. You rarely can win with them.