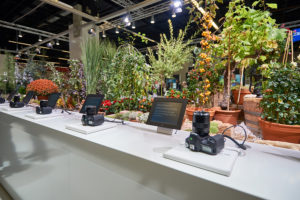 When you are considering how best to market your product or service to consumers, there is nothing like an in-person experience.  Event marketing is the avenue that allows for a real-world encounter, the opportunity to both introduce yourself to potential customers and reinforce existing relationships between your consumer and your brand, product or service.
There are certain key instances when event marketing is an especially impactful targeted use in a marketing plan.
Introducing A New Product
You have a new product you need to introduce on the market, you want to convert those who are loyal to other brands.  Awareness through standard marketing, coupled with the opportunity to sample your product in-person is a two-fold punch. They have heard the marketing message, now they are holding the product in their hand.  Events are great for product launches!
Driving Traffic To Your Store
An onsite event at your brick and mortar store creates a buzz for your location, gets bodies in your store to try "something new" and then buy more of what they already love while they're there. Events are great at securing new customers and gaining more exposure!
Experiencing A Product LIVE
Certain services and products are a physical sell – the ability to test drive a vehicle, taste a sample of that delicious new treat or try first-hand the newest technology bling.  Events are great for exposing the consumer to a tangible product that is best experienced live!
Rewarding Existing Customers
Very Important Person (VIP) events for long-time customers recognizes and rewards their loyalty.  When people buy from you and receive special treatment, a connection is made which can be more rewarding than that next sale or ordering online.  When you build a real-world relationship with your customer and reinforce it through incentives, your are creating ambassadors for your product or service.
Engaging with consumers and sharing knowledge about your product can be the unique difference that makes you stand out from the masses and determines your success.