By the year 2019, it is estimated there will be 2.9 billion email users worldwide. With email marketing a continuously strong method of customer communication, investing the right amount of resources, content, and even rewards in your newsletters and messaging is important. From your social media channels to your website to your email communications, integrating all the marketing tools you have to support one another only makes sense.
Never Hurts to Ask
Want more email subscribers? Just ask! Use your various social media platforms to provide a direct link to your website email subscriber page. If an individual is already a subscriber to your Facebook or Twitter page, you know you have a good chance of peaking their interest as they've already taken the step to Like your page or enjoy your content.
Subtle Approach
If you're looking to garner subscribers by peaking their curiosity, Tweet a link to your weekly newsletter with an option to subscribe or post content on your LinkedIn page. Use your Facebook business page to promote contests or tease special offers that are only available to email subscribers and include appropriate links. Providing exclusive value to your customer creates promotes not only interest but also a sense of community, an invite to be more than just a casual customer.
Cross Promote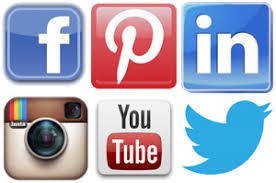 Make sure to have all of your communications working together by including social media icons and links in your newsletters. Sharing content between the two channels is a great way to solidify relationships. Promote upcoming contests on Twitter and Facebook and provide a link to sign up for your newsletter that has the rules. By allowing your consumer the option to be reached via their preferred channel, you have the best option of your messaging reaching them.
With 73% of millennials preferring to be contacted by brands via email, making sure you invest the time and resources to create content and share promotions and offers that are relevant to customers via email marketing isn't changing any time soon. If you're looking for some guidance in pulling your digital marketing plan together, reach out to us Beverly Cornell Consulting. We can integrate your email and social media marketing efforts to provide an all-points level of communication with your customer,  making certain you are doing your best to reach them.