In my last post, I talked about setting up your Twitter account and learning the basics of this specific social media platform. Now, we're going to move onto some tips and tricks to help you make the most of your time on Twitter.
Twitter Tips And Tricks
Once you've fully optimized your Twitter account to suit your brand, you're ready to start tweeting! Follow a few of the tips below to get your tweet on. For starters:
Tweet Regularly
To start off, try tweeting or interacting with others at least once a day. If you can't make it to Twitter to tweet at least once or twice every other day, you might want to schedule your tweets with a service such as TweetDeck. If you only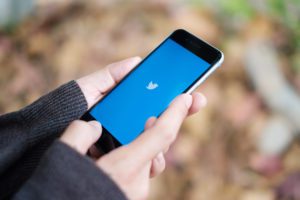 tweet once a month, for example, you will be forgotten. Social media moves too fast to keep track of a profile who only tweets every once in a while!
Ask For Retweets
There's no need to be shy– you can ask for others to retweet you or love your tweets! This works well if you'd really like your tweets to get around the Twitterverse.
Retweet And Favorite Tweets
Want to get someone's attention? Try retweeting or favoriting a few of their tweets, just as you'd want someone to do for your tweets.
Follow Trending Hashtags
Follow trending hashtags and news and find a way to make it relevant to your brand! Join in on popular hashtags and make your voice heard. Adding relevant and trending hashtags to your tweets can help you to reach new users you may have never reached before.
Offer Discounts Specifically For Twitter Users
If you're able and want to offer discounts, try doing so on Twitter! You can do something along the lines of the first 20 people to retweet a specific tweet will get a 25% discount. If you'd like to do this one, you can get as creative as you want. You'll have the proof of who retweeted you (and the order of who retweeted) so you can verify information easily.
Connect Your Twitter To Your Other Accounts
As with every other social media platform, it works the best when integrated with your other accounts. Your tweets can be shared on Facebook for example. The extra exposure never hurt anyone!
Use Promoted Tweets
You have the option to target your audience directly with promoted tweets if you want to go the paid route. Make sure they aren't too similar to spam, though. No social media user likes spam. Make sure to keep it fresh, too! Don't let one promoted tweet run for too long. And remember, your goal is to build trust and credibility with your potential customers, not to make them just click a link!
Keep An Eye Out For The Next Post!
We've talked about the basics of Twitter, how to create an account, and now a few tips for using Twitter! Last but not least, we're going to talk about Twitter Chats in the next post. Twitter Chats are considered an untapped market, so you'll want to check back soon!