Creating new and fresh marketing content can be taxing especially with tools like Instagram's algorithm constantly evolving. Finding new and creative ways to captivate your audience can be challenging. On today's social media platforms content creators post anywhere from 5-10 times a week which evens out to be 1-2 times a day. Sure, it doesn't seem like much but when it's a daily occurrence; writer's block can stick around for a while! Trying new designs can help target your specific audience and create a satisfying aesthetic for your social layouts, I mean who doesn't like an aesthetically pleasing layout? 
Here are some ideas for engaging with your followers as well as creating fun and new content!
1. Create Carousels  
These are fantastic ways to grab the consumer's attention. Not only are they seeing one image or your product they are uniquely getting multiple views and pictures. There are multiple ways to create a fun layout; Photoshop, Lightroom, Canva, or PicMonkey are only a few examples of design platforms that can be used. These can be tailored to any kind of business doggy daycare, grooming before and afters, home decor, or photography. 

2. Interactive Posts
Interactive posts help businesses engage with their current customers. It shows interest and care to have a conversation with customers. Depending on who the audience is, ask for individual favorite candle smells, pictures of sleepy dogs after a long day of doggy daycare, or photographers ask followers what their favorite prompt to use is or if asking or if the audience is a larger population of customers ask what fun prompts their photographers have used during a session. Showing interest can help spark connections with a specific group of people, specifically those who follow.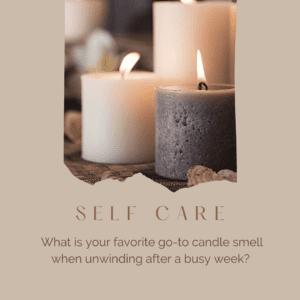 3. Add Video Or Make It Move
Adding movement to photos and posts can be fun and simple! It can like having a conversation with clients about a new session offered on the photography website, a new candle smell hitting the shelves, dog training tips from a dog trainer, or pouring cream over iced coffee! As long as the topic can be linked back to the brand and the purpose behind the brand; anything and everything is totally fair game! This technique pauses the individual that's scrolling to stop, look, save, reshare, and interact, which is exactly the kind of interaction that's important! 
These simple yet effective posts can bring creativity and fun to a business platform. These are great ways to bring new faces, keep current clients and customers interested and intrigued.