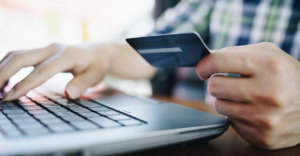 This past year, there have been a lot of changes that we small businesses have endured through COVID. We have had to bob and weave and market just a bit harder through a global pandemic. Some business growth plans were halted when Covid reared its head and some just slowed down. But, others (those that had the framework set up) boomed, because they were using e-commerce with live sales. They are busier now than pre-COVID. The future of shopping online with businesses is here to stay and even more important than ever.
Small Businesses Should Offer Online Shopping Options
While we were so used to shopping for clothing, food, necessities, and pet supplies in-store prior to the pandemic, we are now happy to shop for all of those items and more online not only for convenience but safety as well. Depending on where you live, consumers can do most shopping via websites and live shopping events via Facebook. Many small businesses are even offering same-day local delivery options to compete with companies like Amazon. 
Social Media Live Shopping Experiences
Live shopping events are both entertaining and fun. And who doesn't like to get to open packages in the mail? By 2024, social media live shopping is predicted to be a $2 trillion market globally. Retailers must rise to the occasion and align to connect with this growing and engaged audience that is ready to spend money with you!  
There are many of us, both retailers and consumers alike that won't go back to their pre-Covid habits. This is a bonus for your social media platforms like Instagram and Pinterest. These platforms have boasted increases in downloads by between 20 and 50% over the past year.