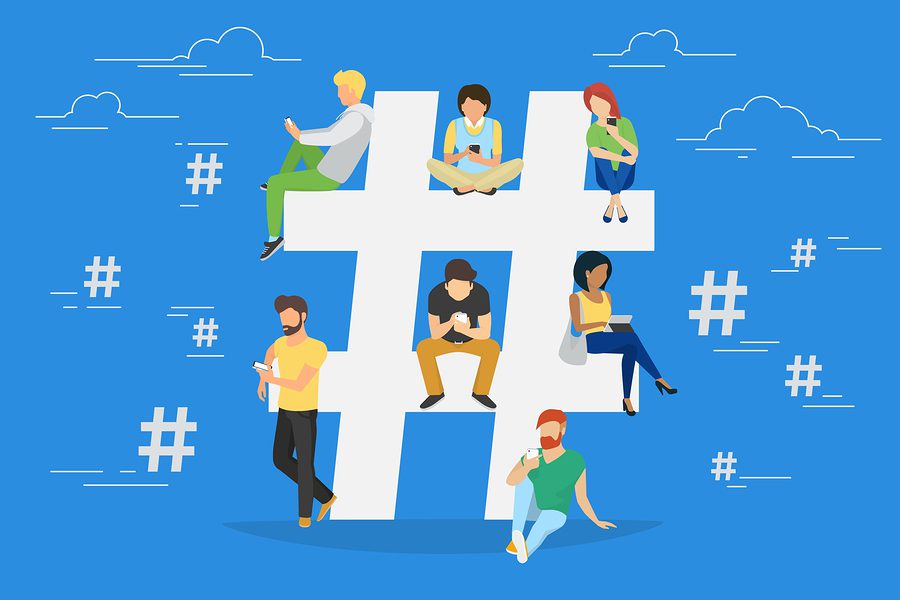 If you spend any time online, you've seen them (virtually everywhere). Sometimes, you think you understand their purpose, other times… not so much. They are called hashtags and, over the past decade, they've become so deeply entrenched in our online culture and language that we now even use them in everyday conversation.
So what are hashtags? Where did hashtags come from and how can hashtags help your business?
The # symbol historically has been referred to as the 'pound sign,' is now known as the 'hashtag' sign.  This label is regularly used on several social media platforms. It is used in conjunction with a word or several words sort of smashed together, no spaces or punctuation. Sometimes used with initial capitalization to help readers. Back in August 2007, Chris Messina posted the very first hashtag on Twitter, originally proposing it as a tagging system for groups. Crazy to think now but the suggestion never picked up any traction until later that year, when users took matters into their own hands, using the hashtag #sandiegofire to stay connected to information during the massive San Diego wildfires. This is widely recognized as the actual birth of the hashtag and, it may surprise you to know, Facebook was slow to get on the hashtag train. They took nearly six years to integrate its use into their platform.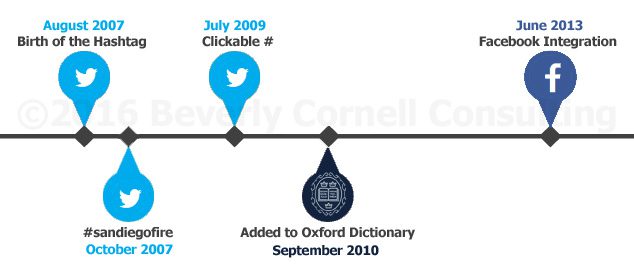 Nearly a decade old, the hashtag is going strong on multiple platforms. But how can it help a business grow? Well, for starters, its use on Twitter and Facebook allows for streamlined topic filtering and provides great conversation starters with your audience – holidays and popular theme hashtags (i.e. #MotivationMonday, #TransformationTuesday, #Throwback Thursday, etc) are opportunities to connect directly with your customers!
A hashtag provides an easy way for users to categorize, find, and join conversations on a particular topic.
Instagram offers a slightly different approach to hashtag use in that it is meant to encourage users to find other posts similar to their own. Since the platform is mainly visual, the specific categorization options are endless; but usage from a business standpoint is focused on building a relevant following that keeps your content active. That is achieved with engaging content and well-crafted, descriptive hashtags that align with your brand (i.e. #retailtherapy, #healthyliving, #doglife etc).
Across the board, regional tags can draw attention to small businesses, especially when used in conjunction with nearby local events.
Headed to the #ArtsBeats&Eats? Stop in afterwards @ThePetBeastro to pick up goodies for your pets too – all apple treats are 20% off! #ShopLocal #Raw #RoyalOak
The art of the hashtag is an ever-evolving process, one with which all business owners would benefit from keeping a close eye on. Use clever ad campaigns, encouraging users to retweet and reply, spreading the word on an organic level. Always search a hashtag before it goes live, to see what kind of engagement it already has. Be sure to keep your hashtags short, simple, relevant to your base and aligned to your brand. Never just hashtag to just hashtag. Readers see this as very spammy!