St Elizabeth Ann Seton Catholic Church
Beverly and her team are pros at social media! We gave them full access and they expertly informed our congregation about daily readings, up and coming events, videos and more.  We always knew their posts would be appropriate, professional and timely.  We never had to worry, and if we ever had any questions, they were quick to respond!  Beverly's team is fantastic, so if you want to set up or step up your social media marketing, you can feel confident that your brand would be honored.
---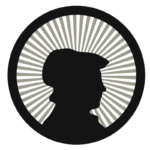 BC & Associates Marketing Corp.
2018-07-31T07:10:19-04:00
https://bcassociatesmarketing.com/testimonials/st-elizabeth-ann-seton-catholic-church/