Back in the Day Antiques
We just got a note from Facebook that our business page is performing 95% better than other business pages in this area. This, in my opinion, is due to the excellent work and devotion by Beverly Cornell and her team at Beverly Cornell Consulting. She took over our Facebook and website advertisement and has done an excellent job. And our ratings show that. Beverly and her marketing company are highly recommended and appreciated by Back-N-The Day Antiques and Collectibles.
---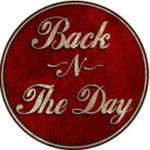 BC & Associates Marketing Corp.
2017-07-07T18:39:49-04:00
https://bcassociatesmarketing.com/testimonials/back-day-antiques/