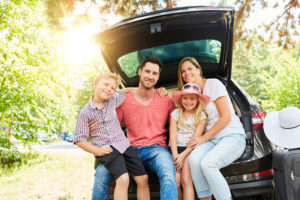 While spring has sprung, summer is just around the corner. Summer is a good time to look at how your business and how it fits into the warm season.
Travel
The nature of the summer season often dictates changes in business traffic and a strategic summer strategy may be required. Many potential customers will be traveling and new to your business area. Check search and social results. Review, refresh and regularly post to Google My Business. Travel indicates increased mobile searches. Confirm and update mobile optimization. Make sure searches will lead to your business.
Time Off
Often summer holidays offer consumers an opportunity to catch up on any number of tasks. Could your business offer a promotion that helps people "catch up" during time off? Would Holiday themed offers or special promotions make sense for your business? Take advantage of the more leisurely attitude that is inherent during summer by capturing interest using a fresh, fun, seasonal and time-sensitive approach to your marketing mix.
Local Community
Don't forget about local outreach. Plenty of stellar old school opportunities are available from sponsoring the softball team to participating in seasonal community events. Your business can benefit from the buzz generated by these local events. Frequently feature the local team you sponsor to gain attention. Similarly, talk up community events. Local information is often the most shared info online. Be a part of the conversation!
Don't miss an opportunity just because people are on vacation or you sell things for the winter!