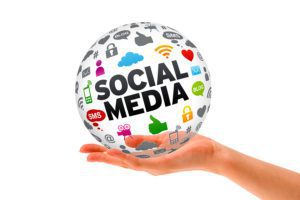 Many businesses have a full-time person on staff to handle social media but in many ways, we have found it really can take three or more people to make social media work. One for writing, content curation, and scheduling. One for daily sharing, engagement, and replies. And lastly one for editing and measurement and tracking. Here are a few small business social media marketing tips to help you and your staff.
Social Media Platforms We Specialize In:
Facebook Social Media Marketing
Pro Tip. Share 1-2 posts per day that include a call to action like share, comment, like etc, follow 3-5 new pages, and comment on their content. Only use 0-2 hashtags. 
Twitter Social Media Marketing
Pro Tip. Share 3-5 posts per day, add hashtags when appropriate, retweet 1-2 times day with your comments, follow 5-10 people a day.
Pinterest Social Media Marketing
Pro Tip. Create a new board every week and share to other social media platforms. Add to your existing boards daily, follow3 3-5 new pinners a week. Fill out and use keywords and hashtags in your pins, boards and descriptions.
Google+ Social Media Marketing
Pro Tip. Research and add five new people to your circles per day. Share new content 1-2 times per day. Post using hashtags. 
Instagram Social Media Marketing
Pro Tip. Post 1-3 photos per day, Use approximately 11 hashtags in each description. Follow 5-10 people a day, Comment on 1-3 follower posts a day. LIke 10-15 of your followers images a day. Tag the location of your photo when appropriate. Repurpose content on other social media sites. 
Snap Chat Social Media Marketing
Pro Tip. Say hello, Be fast and be memorable. Offer sneak peaks and behind the scenes content. Experiment, content only lasts 24 hours. 
LinkedIn Social Media Marketing
Pro Tip. Connect with 5-10 new people a week. Follow 3 new companies a week. Request 1-2 recommendations a week. Repost all your blog posts on newsfeed. Post relevant industry news item on newsfeed with call to action to your site. 
Yelp Social Media Marketing
Pro Tip. Check filtered reviews weekly, personally reach out to those customers that are hidden and ask them to fill out their profiles and review more businesses. Respond to reviews. Add photos of your business and events. 
Foursquare Social Media Marketing
Pro Tip. Check in to your office daily. Engcourage co-workers/employees to join and follow. Seek out new twitter followers through Foursquare. Create special checkins for events and promote event. Add 2-3 tips and reviews on local businesses per wek. Repost foursquare checkins on twitter with comments. 
Influencer Social Media Marketing
Pro Tip. Reach out to bloggers and comment on 2-3 blogs per day. Connect with these bloggers on Facebook, Google+, Instagram etc. 
We certainly work in tandem with our small business clients as we can't be at their office every day taking pictures and photos to help them spread their brand and messaging through social media. As many people that can be involved makes for a much more robust social media marketing strategy.