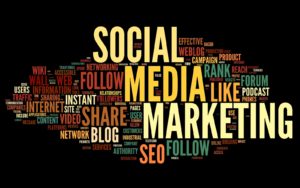 Social media has changed the way we live our lives throughout the past 15 plus years. From when we wake up to the time we go to bed. It is everywhere and it's powerful, therefore I don't believe it's going anywhere anytime soon. This life-altering platform has been growing since the early 2000s and it's not done yet. It's becoming more and more popular every day and as a result, it's a major source of our news on most platforms. You can do anything from sharing other people's content to creating your own, whether that's photos and videos or blogging content.
Investing
Is Social Media worth investing in for your business? Should it be a part of your marketing strategy for 2020? That answer lies within you and your customers or clients. One thing is for sure, social media marketing shouldn't be ignored because each platform has a unique audience and each is growing in size. However, your content needs to be catered to your audience in order to be successful.
Statistics
Some of the most important statistics to keep in mind for 2020 if you're wanting to strengthen your marketing plans: Know your audience, what they do and don't like. Have a good view of what parts of social media your business should be a part of inside the www.world.
1. 90.4% of Millennials use social media. (Emarketer, 2019)
2. 77.5% of Generation Xers use social media. (Emarketer, 2019)
3. 42% of the overall population uses social media. (Emarsys, 2019)
4. An astounding 48.2% of Baby Boomers are active social media users now. (Emarketer, 2019)
5. Facebook currently leads the social media market with 68% of adults in the U.S. using it. (Pewinternet, 2018)
Marketing Plans
These numbers alone should be enough to get you to glance in the direction of getting started with Social Media marketing if you own any sort of business. It's just going to get bigger and better in 2020 so come and join our team.