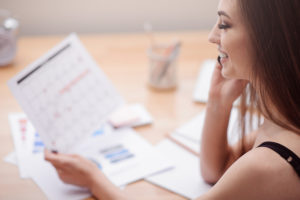 Marketers talk about how content is king, and by effectively creating and curating content related to your business, you will put yourself way ahead of your competitors. By spending your time putting a process like this in place, you will:
1. Save Time
Your time on social media will be limited as you only have so many hours in a day. And really, only around 1/5 of that time should be spent creating and curating content. The other time should be looking at the news and other industry sites to share information and like/comment when appropriate.
2. What Tool Works Best & When
Twitter – Three to six times per day. Twitter moves fast. So your content gets lost in the archives quickly. This is a great space for sharing tips and tricks of your trade. Share often!
Facebook – Two to three times per day. You want to be rewarded for engagement so don't be overly annoying. Morning-before work, noon – while folks are at lunch and night- after dinner and before bed is a good plan. These are the times most people are actively surfing their Facebook feeds.
Instagram – One to two times per day. This is still a newer tool, that just announced business profiles so getting there before your competition does will be key.
Google+ – One to two times per day. Google+ is kind of a "have to" play for SEO purposes. And when people search for your brand terms on Google, they often see your most recent Google+ posts. So it's better to always have a fresh content to show that you're active and sharing your knowledge.
There are many other tools – we can help you with appropriate tools related to your target market and the best posting options.
3.  Be Accountable To Post Content Frequently
With a calendar and reminders, you will be more apt to set aside time to write. We often write several posts etc at one time and schedule them out in advance. Once you are writing, you get a certain flow, capitalize on the ideas and write when you feel creative. Many of the content sharing tools now have scheduling options.
4. Fill Your Calendar To Keep Your Customers Engaged
By writing and posting often you remind people your business exists and exactly what you offer.  When their time of need appears, you will be top of mind. Sharing information shows you are an expert and you have your ear to the ground for the latest and greatest information/news in your industry. You will become a thought leader and sought out by people who want to be in the know!
Managing a calendar and the writing can be a bit much for many of our clients, we work with them to create a calendar that is doable. We can even ghost write and do all the editing, formatting and posting if needed.