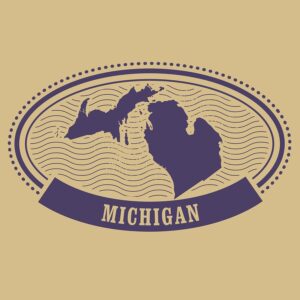 I am a lifelong Michigander and I love my state. Overall, it's a fantastic place to live. We don't have earthquakes or hurricanes. There's the occasional tornado, but nothing like they see out in the central U.S. We also have the longest freshwater coastline in the U.S. and the second longest coastline in the U.S. next to Alaska. We even have Hell and Paradise. My favorite part is when people ask me where I'm from, I simply point to a spot on my right hand. We're not known as the mitten state for nothing. However, the recent wacky weather (thunder and lightning in January, really?) renewed my wanderlust. Maybe I'm not in the right state. Should I move to parts unknown? When I tell people I'm a freelance writer, I always follow up with, 'Have laptop… will travel!' But as much as I'd like to tell old man winter to take his snow and shove it, it would probably be a good idea to investigate what cities are freelancer-friendly. Here's what I discovered:  
Not surprisingly, the top city contenders for freelancers (based on rent, health insurance, and cell phone costs) are located in the south and on the west coast. According to NerdWallet, in five of the top 10 places, 12 to 14 percent of the self-employed population works in professional, scientific and management services, which includes graphic and interior designers, computer programmers, and consultants. Below are highlights from each city:
Austin, Texas
Did you know besides being the fourth-largest city in Texas, Austin is also the birthplace of the Freelance Conference? Also, Austin's monthly median income of $2,179 (after taxes) for self-employed workers is second only to San Francisco in the top 10 list.
Nashville, Tennessee
Music City freelancers can look forward to having 31 percent of their monthly income left after paying for key freelancing expenses. Coworking spaces that cater to the self-employed, such as Industrious, are located in the city. WorkIT Nashville launched four years ago and encourages technology workers to move there.
Dallas, Texas
They say everything is bigger in Texas and Dallas is no exception. But what won't bust the bank is the median rent. Like Nashville, creative freelancers in Dallas can make use of coworking spaces like the Common Desk and NōD to plug into a creative community.
Atlanta, Georgia
Atlanta's freelancers, make up just under five percent of the area's workforce and could take home about a third of their income after working-related expenses are paid every month. There is also an area called TechSquare Labs, which includes coworking spaces for small businesses and freelancers.
Louisville, Kentucky
Out of the top 10, Louisville is the least expensive for freelancers. Self-employed workers in Louisville could have up to 40 percent of their income left to cover other costs after paying key freelancing expenses.
San Francisco, California
The City by the Bay ties with Long Beach for attracting the highest percentage (8.5 percent) of self-employed workers. San Francisco also tops the list for where freelancers can make the most income, but unfortunately, costs here make it also the most expensive in almost every category.
Mesa, Arizona
Just on the outskirts of Phoenix, freelance workers in Mesa will have 35 percent of their income left after paying key working expenses every month. However, compared with other cities on the list, Mesa has lower than average cell phone coverage and also a smaller percentage of self-employed workers.
Fort Worth, Texas
The good news: this city boasts a larger percentage of freelance workers than Dallas, Atlanta, Louisville, and Mesa. The bad news: after paying working costs, freelancers will have less than 25 percent of their income left every month.
Sacramento, California
While freelancers are likely to get paid well in California's capital, high-cost of living keeps the city from ranking higher on the list. However, Sacramento has a strong community — six well-established coworking spaces for freelancers are available in the Downtown and Midtown neighborhoods, including Hacker Lab, a coworking space for programmers.
Long Beach, California
This Southern California beach town is tied with San Francisco for the highest concentration of self-employed workers on our list. However, Long Beach has the lowest percentage of income (22%) that self-employed workers will have after paying housing, health insurance, and cell phone costs — and the second-highest median rent among the top 10. This city also has the highest percentage of professional, scientific and management services workers in the top 10.
On Your Mark. Get Set. Start a Company!
Thinking about launching a startup? CNN Money offers its top spots, which also includes two from the freelancer list: Nashville and Atlanta. Other cities to check out are Oklahoma City, Miami, Omaha, Raleigh, Austin, Seattle, and Denver. Memphis may have landed at the number 10 spot, but Dexter Muller, SVP of community development with the Greater Memphis Chamber says entrepreneurship is woven into the fabric of the city.
Did you know Piggy Wiggly, the very first grocery chain in the country started here? So did Holiday Inn. Plus, FedEx and AutoZone are also headquartered in Memphis. It is this tradition that serves as an inspiration for others who want to roll up their sleeves and get to work. New business owners are also supported by various city initiatives, including several incubators and accelerators, many of which are focused on tech and medical devices. According to Freelancers Union, Memphis is ranked as one of the top places for lowest startup costs. In fact, new businesses from around the country and around the world are coming to Memphis for its diverse culture! Here are a couple of the ways Memphis is shaking things up:
Organizations like

Start Co.

and

Creative Works

are fusing mentorship, training, and collaboration to empower young creatives to say goodbye to the grind of the 9 to 5.

To create a more unified community, coworking spaces and meet-ups are popping up across the city. In the heart of Midtown Memphis, you'll find

Studio688

, one of the city's first coworking spaces. It's housed in a repurposed home, owned by musician, photographer, and entrepreneur extraordinaire

Lisa Mac

. This space caters to a unique blend of creatives—from writers to tattoo artists and fashion designers.
That's just a snapshot of what opportunities are available for freelancers in other cities. As always, you should do your research before packing up a U-Haul and hitting the road. In Michigan there's a good chance snow could last until April. So I guess the hard question I have to ask myself is… can I learn to like sweet tea?
Share in the comments what city you'd love to freelance in.