Michele is our new Marketing Maven & Graphics Guru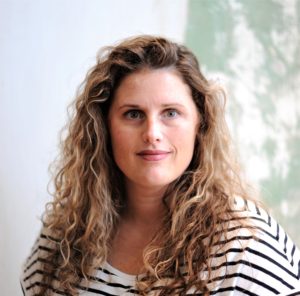 She is our newest team member and has a background in merchandising and design. Along with being an entrepreneur herself, Michele comes to us with retail and business management experience. As well as, a range of skills in marketing, social media, graphic design, and photography. She has firsthand knowledge of what it takes to merchandise, market and develop a small business from the ground up. She is a driven individual that gets the task at hand done.
Educational Background:
Bachelor of Science in Merchandising and Design from Central Michigan University
Fashion & Design:
In her former life she worked in the medical field. She found herself bored and unfulfilled so one day she decided to go back to school. Initially, she would go back to college to be a physical therapist. She left her safe and steady job and went on her way, driving an hour one way, four days a week to and from college, studying, working part time and taking care of a family. What she thought she was going back for turned out not quite as interesting (after 1 ½ years of classes). She then made the jump and changed her major. She chose Fashion Merchandising and Design. She quickly realized it was where she was supposed to be and hasn't looked back!
Retail Experience:
When she changed her Major, she knew she was going to need experience in an area of fashion that would be of interest to her. Well, it didn't take long for her to find a gorgeous little high-end boutique located in Old Town Lansing Michigan that needed help. She does most anything that is needed there – sales, inventory, visual merchandising, event planning, idea generating for client flow and sale ideas to name a few. Not long after she began working in the boutique, she thought about how she could incorporate her minor in design into her life. She had already found a position utilizing her merchandising skills but wasn't able to be hands on creative.
Her Own Business:
While in design school she seemed to be attracted to high-quality textiles, rich leathers and cowhides. She took an added independent course in leather. Well, she fell in love designing leather accessories, but didn't want to add to our landfill problems. Both leather and cowhide are natural products. That means their impact on the environment is far less than the man-made materials that are produced in the world. Cowhide is a byproduct of the meat industry. Therefore, no animal is hurt in the process. If we don't utilize it, it is a natural product that is going to waste. That is where Leah & Luella was born.
Each piece is hand crafted from leather and cowhide that have been responsibly sourced and made with almost zero waste. In addition to that, her bag designs have a very minimalist chic approach. She does not ship out her production. Each bag is designed, cut and sewn by her from the chosen leathers and cowhides to the natural suede linings. In this way she can make any adjustments you need to make your bag that one of a kind special piece. All of her bags and accessories are hand made in the USA with all-natural fabrics. They are fully sustainable and will last the test of time.
In Her Free Time:
She is married and has a family of 5 (three of them being fur babies). She enjoys lacrosse and golf with her teen daughter, loving on the fur babies and time with her family. She also likes to dabble a bit in photography. Her favorite food is sushi and she thinks she is a good judge of character.
A big welome to Michele!