We help Camp Bow Wow Franchisees With Marketing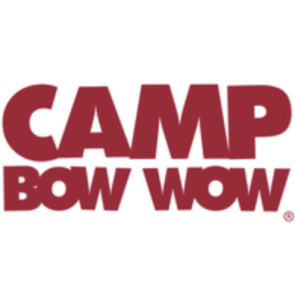 As a Camp Bow Wow franchise owner, you have a lot to worry about. Let marketing be one less thing on your plate.
We currently work with more than a dozen Camp Bow Wow locations across the United States of America and have been working with them for almost 10 years. We remove the burden of required marketing activities and technology from inside your Camp to a dedicated team of marketing experts. Our extensive marketing experience, background, and history with the Camp Bow Wow brand brings a sense of continuity (despite your staffing turnover) and trust in our ability to handle your marketing and customer relationship building in a professional manner. We understand the brand and corporate guidelines and will always keep your Camp on message and on-brand. We have built strong relationships with staff at the Camp Bow Wow Corporate office and at all the organizations for the tools that corporate requires camps to utilize for marketing.
The best part is we do this for about 1/2 the price of a Scout. And no employment taxes! 
We help with:
Quarterly Corporate Marketing Campaigns: Including building marketing plans, attending webinars, sharing notes, and customizing campaigns for your Camp.
Scorpion websites: Including auditing current site, updating content, managing team, featured campers, foster dogs, events, promotions, announcements, blog pages (including writing and editing), pricing updates, and more!
Reputation.com: Including scheduling all corporate campaigns, customizations for your Camp, and social media advertising management.
EMMA: Including scheduling emails, customizations, uploading contacts, segmenting lists, and more!
Listen 360: Including reviewing customer entries and using them to build social proof for marketing and helping to build loyalty with top promoters.
Messenger APP: Including using images as fun content for social media marketing.
Note: We attend all corporate marketing webinars as needed. We share notes so you stay up to date. And we keep up with all technical requirements as they change pretty quickly these days!
"BC & Associates REALLY helped us revise our plan and improve our social media presence and responsiveness. They always followed-up and implemented ideas we agreed upon during monthly planning calls. They also had some fun and unusual ideas to try to keep things interesting. Great people to work with and excellent results."
Laurie Williams, Camp Bow Wow, Delaware North
In addition, we can:
Help establish Camp goals and goals for staff to help you reach your personal goals
Create and maintain a marketing calendar via Google Calendar
Create and maintain a marketing library of assets and items via Google Drive
Update and or create flyers, assets and more for all marketing and creative needs
Training and creating standard operating procedures as it relates to marketing for your staff
Promote Camp grand openings,  in-camp events, and community events
Manage all social media tools with optimized setup and information. We can also set up any social media tools if needed
Set up Google My Business Page and keep up to date with business information, hours, events, and promotions
Monitor and reply to all social media comments daily to create and increase your engagement and customer loyalty
Increase Employee satisfaction with featured Employee of the month flyers and social posts as well as anniversary and birthday wishes
Increase Customers satisfaction with featured Campers of the month flyers and social posts
Respond to all reviews on GMB, Facebook, Yelp and escalate any that are three stars and below
Perform competitive analysis on newcomers to a Camp's territory
Work with 5W PR company in crisis situations
Analyze all marketing activities and provide reports on what is working and not working. Working with Stewdious and google analytics
Experience with opening Camps through marketing for mature Camps
Multi Camp experience and ideas to build your marketing
We have a strong record of growth:
We have helped a Franchisee owner grow from one Camp to four locations within a six-year time frame
We have given corporate marketing suggestions that are being implemented franchise wide
We have only grown our business through word of mouth from Franchisees like you
"You're meeting a need that allows me to focus in other areas (both inside CBW and outside) and take one very important area, marketing and ensure that we are using the tools and doing the things to sustain our current customer base. You bring consistency in our approach to marketing.  With your support, we are  replacing the 30% of customers that we lose each year by focusing on our current customers."
Samual Dearth, Camp Bow Wow, Albany New York
You will still need staff for:
Internal images like daily interview pictures, tour photos, event photos, camp photos
External events to set up and work the table/booth
Any local networking and relationship building
If this is something that sounds interesting to you, we would love to talk to you about your Camp and your business goals. Please complete this questionnaire and send it to Info@BCAssociatesMarketing.com or give us a call at (248) 556-6746.