We know these are some extremely rough and unprecedented times due to the Coronavirus shutdowns and shut-ins. Businesses are closed and people have lost their jobs. Over 40million have filed for unemployment. Who could've predicted a majority of businesses in the United States would have to temporarily close or reduce business hours? But what better time to keep looking forward than to think of ideas to keep social media engagement and morale high? We've got your back when it comes to fun and even simple ideas to help keep your business in front of your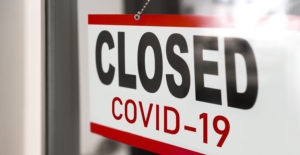 customers' minds.
Engagement Ideas
Contests
Contests are a good way to gain some engagement if you're willing to part ways with some coupons, certificates, small treats, swag, or anything else you can find. You may be giving something away, but this is a great and exciting way to keep you at the top of their minds! Contests can be things such as:
Quizzes
Most liked comment
Trivia
And more!
You could throw these all together into a fun Facebook Party Event. See an example we did for a client here.
Mystery Bags
Pull stuff together you want to get rid of and or themed items (like birthdays, mother's day, father's day, anniversaries, pet type, etc.) are awesome. And put it in a bag with tissue paper, make it pretty and discount it at 25% or more.  Offer only a limited amount and allow folks to purchase online or over the phone.  Promote the heck out of them on your website, social media, and do a Facebook Live! Then pick a day a few days away to do a FB live reveal of what is in a few of the bags and do some extra prizes for those that purchased. Have fun with it. Here is an example we did for a client here. 
Scavenger Hunts
Not all items on this list will need to have prizes! Doing a fun scavenger hunt can be with or without a prize, it's your choice. Have Facebook fans find specific things on your website, find a service you want to feature, a product photo you've posted previously, and much more. This is one you can get truly creative with. The goal is to get your fans active and have folks entered to win a prize for anyone who posts a screenshot that they found it.
Share Your Photos
Now, this is one that gets pet parents engaged! Sharing photos of their pets is the number one way to get them to comment for some of the best (and cutest!) engagement. To get even more creative, use specific ideas when asking for photos. For pets, they could be sleeping, playing, or a photo of their toy. These are too fun to pass up! And more than 50% of folks have pets, we could all use a few more cute animal photos in our social media timelines these days to cheer us up!
Product Or Service Recommendations
Do you have some local businesses you want to support around you? Or a favorite product you couldn't go without during this time? So do your customers! A great way to get people together to support each other is to ask for fans to comment on their favorite toy, food, treat, a specific product, etc! While this may not be 'fun', it is a good way to get everyone together for some good engagement back and forth.
Do What's Best For You And Your Business
These ideas are just a few things to help get you started with keeping up your engagement. You could reuse these weekly, bi-weekly, or however often you'd like to. No two businesses are alike, and different things will work for different situations. We want you to know that we are here for you and we have plenty of ideas behind us to help you stay at the top of your customers' minds during this unprecedented time. Shoot us an email at info@bcassociatesmarketing.com to learn more. We can't wait to speak with you.