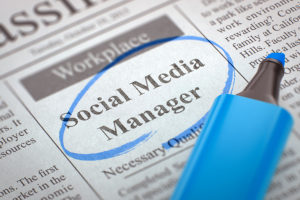 Social media management can be very time-consuming. In addition, the social media landscape is changing almost daily. New algorithms, new features, and even new tools are being launched at a screaming rate. It's hard to just keep up, let alone keep ahead of the curve. But you want and need to keep up, otherwise, you will get left behind and miss out on the power of social media to be part of the conversation that is happening about your industry or the type of product/service you sell. Let our crack team of social media experts, help you conquer your competition's efforts and make your business shine with compliments from your customers.
Our Social Media Management Program Includes:
Daily Social Media Management Activities:
Check in the morning, afternoon and night on social media sites for follows, mentions, comments, questions, private messages, reviews and more. Keeping your ears to the ground is key to staying on top of your brand.
Reply, share and like fan engagement. The more activity the better!
Review the deep well of social media industry information, articles and news.
Browse social media for the latest news, trending topics, and conversations.
Problem-solving and damage control if necessary.
Post any last minute social media sales, needs, news.
Monitor brand mentions and responding if necessary.
Weekly Social Media Management Activities:
Gather ideas from team and client meetings.
Research and plan content based on keywords, marketing plan etc.
Monthly Social Media Management Activities:
Plan, write and publish blog post content.
Research, plan, and curate content to find the best items that correlate with marketing plan goals and target market.
Measure and review analytics for all social media sites.
Schedule and update social media networks based on editorial and content calendar. Including, text, photos (many custom branded) and videos.
Share happy customer reviews, testimonials and stories to create social proof for your brand.
Biannual Social Media Management Activities
Create strategic plan and develop ideas.
Watch your back, your competition is always tracking what you are doing. Try to stay one step ahead.
Key Small Business Social Media Skills:
Ability to listen
Ability to change, grow and learn
Ability to research and curate content
Ability to write and crafting blog posts and social media content
Ability to plan, schedule and maintaining a calendar of activities
Ability to help customers and potential target market with questions and answers
Ability to experiment to see what works best
Ability to take photos and capture video
Ability to custom brand and design proprietary content and imagery
Social Media Management is one of the best jobs around, we love what we do! We get to engage with so many different kinds of people and help them and our clients at the same time! How can we help your small business?
Source:
A Day in the Life of a Social Media Manager: How to Spend Time on Social Media