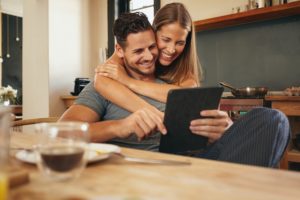 Facebook is great for posting information but don't forget to humanize your brand, company, retail store, restaurant etc.
Many companies that I work with start doing social media on their own and then realize how much time and work it is. They often don't understand the perfect recipe/social mix of posts.
3 Ways to make your Facebook Page more interesting – while making your brand more human!
Use media like photos and videos. People like to see something more than words. Live streaming is one of the most engaging options available these days.  Check out my complete guide to Facebook Live here.
Make your specials/deals etc. only 20% or less of your posts. People don't want to be spammed all day long.
Feature staff – the people who work for your organization. People want to do business with people. Show off your personality. Have fun. Seriously!!! Social media is essentially…social! Don't be afraid to be a little silly or show the behind the scenes!
Above all use social media to help people really get to know you, your staff, your products, and services. You will experience, more engagement and more sharing… the more human you are.