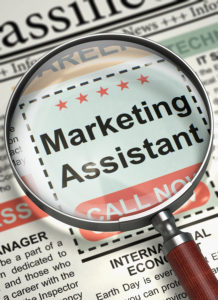 We are seeking a fun, creative, responsible, self-driven, highly organized, detail-oriented marketing assistant/intern and graphic designer to work 10-20 hours a week. This is a paid, long-term, and virtual, work from home position with tons of flexibilty for the right person.
Marketing Assistant/Intern Duties: 
Social Media Marketing
Must understand the dynamics of social media and have experience with at least two of these platforms. Additional training will be provided.
Schedule daily Facebook posts for all clients, at least one-three months in advance.

Additional posts for events, holidays and other miscellaneous reasons, as needed.
Post relevant, current content on each client Instagram account 2-4 times per week.
Post varied, visual content on each client Pinterest account weekly.
Post designated content on each client Google+ account weekly.
Post to other social media accounts, as needed.
Curation of relevant apps, software, and services.
Content Creation
Must possess excellent writing and editing skills.
One blog post per month related to marketing topics.
Graphic Designer Duties
Must be creative and follow direction with use of Photoshop type tools. Must have Photoshop or other image creation software. 
Create original graphics for all clients using stock photos, stylized fonts, and

established templates. Ex: logos, holidays, quotes, testimonials, promotions. 

Done on a monthly basis, at least one-three months in advance.
Content Curation
Must stay on top of the latest technology and how to help clients reach a larger audience and promote their services/products.
Web research on current trends, stock photos, typography/fonts, and vector art.

On-site visits with clients as necessary to collect photo/video assets.
Staff Meetings
Must have clear communication, meet deadlines and ability to ask questions to get further details as needed.
1-2 hour weekly team Skype meetings.

Brainstorming calls on projects as needed.
Please send cover letter, resume, and portfolio to info@bcassociatesmarketing.com.