Busy,  busy, busy. Life is busy. And as we head into just about the busiest season of the year, the fact that we start the holiday season with a time to slow down and take a moment to enjoy the company of people we love over a meal so many of us are enjoying on this same day is reassuring. Sometimes it's easy to forget to be grateful when there is so much on our plates – both in our lives and on our actual Thanksgiving plate, stocked with so much wonderful food!
Time Well Spent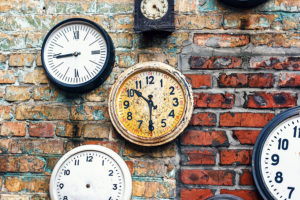 When I stop and work through the details of everyday life – family, work, home and the other multitude of things that fill up each day – I realize what I am truly thankful for is time. Time to spend with my favorite people, time to enjoy the things I love doing and time to help the people I love and the community I live in. Working from home is something I value as my family is everything to me. And although technology does have its hurdles, I consider myself so fortunate to be able to use the tools we have available to do the work I love while still being a support and the go-to person at home.
When I think of the tools I use every day for work like my laptop, my smartphone and even wifi, along with the websites like Facebook, MailChimp, Skype, Google… it's endless. And I truly treasure the ability to use these same tools in my personal life when we call my children's grandparents on Skype or share real-time conversations with friends across the country on Facebook. I couldn't do what I am able to do remotely even 10 years ago, personally or professionally. So although there's a certain nostalgia to looking back and remembering when times truly were a bit simpler and moved at a slower pace, I am thankful to live right here and right now and am excited to see what it's in store for all of us in 2027! Happy Thanksgiving!