Have you ever been left on read? Leaving someone on read means to read their message, yet you don't reply to it. Friends and family don't appreciate it when you do this, and I can assure you your customers don't like it either!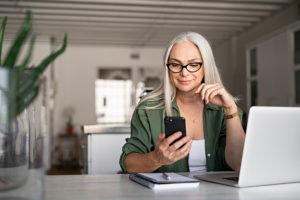 Customers have questions about products. About services. About your hours. About certain situations that may have arisen at your business. And it's your job to answer them in a timely manner.
Why Should I Respond To Customer Messages?
Providing a response through social media is similar to providing a response through other measures such as email, chatbots, or phone. However, it's important to understand that customers do expect it to be provided. You wouldn't ignore a customer over the phone or in-person, so why ignore a message via social media?
The Numbers Don't Lie
At least 80% of companies use social media for customer service
71% of those who have a positive customer service experience recommend the brand
Customers who engage with companies via social media spend 20-40% more money with those companies
Nearly 1 in 3 people turn to branded social pages on Facebook to ask product questions
Long story short, have an open outlet for customer service via your social media pages.
How Long Can I Wait To Answer?
Bad question. Answer as quickly as possible. Here are some fun stats for you!
37% of users expect a response within 30 minutes'
31% of users expect a response within 2 hours
26% of users expect a response within 4 hours
6% of users don't expect an answer at all
Answer Your Customers!
It's what they want. It's what's best for your business. Have a dedicated strategy and get to answering those messages, comments, tweets, and more. It won't hurt.