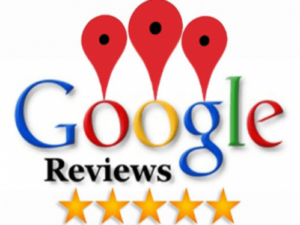 Google reviews are more important than ever but, how do you ask your customers for Google+ Business Reviews?
Online Face Of Your Business
Google is often the first point of contact between a customer and a business. We plug keywords and questions into Google to help us with anything we want to know. And if your potential customer wants to find out how one business compares to another, they Google to find out about other people's experiences.
Social Proof
For small businesses, online reviews bring the benefit of social proof to the table—they help increase (or decrease) the degree of trust felt for an unfamiliar business based on feedback from other people with similar needs. Many studies have found that consumers now trust online reviews as much as personal recommendations. As an entrepreneur, you know your reputation in an invaluable asset. What people say about your retail business matters, and that's especially true about what customers are saying online. Retailers should be encouraging and listening to feedback — and that means monitoring online reviews from your customers. While online reviews may seem like a small piece of the bigger picture that makes up your online presence, most shoppers are relying on review websites when deciding what products to buy.
Online reviews are important for a number of reasons, and have major implications through their ability to affect:
Your rankings in local search engines
Which search results actually get surfaced (and clicked on)
Consumer purchasing decisions
However, if you're just starting out, your business may not have had the time or resources to be concerned about Google reviews. To help you level the playing field against other businesses in the area, here's how to get Google reviews and ensure they are working to your advantage.
How To Get Started:
Verify your Google business. Go to https://www.google.com/business/ and see if you are already listed. Verify you own the business if necessary.  Learn how to verify your business here.
Complete your Google profile. Include the basics but also share your story of why your business is different, why you started the company and get personal. People love to do business with people. Not just logos. Add photos of the outside of your store, inside of your store, your staff, and customers enjoying themselves.
Ask your customers:

Via Facebook, share your Google business form link in a post and simply ask for their feedback.
Via email, send a thank you note to your very best clients and ask them to review your business. Offer a special treat, discount or gift, when they come in next time and show they reviewed you.
In person as you check them out. Have a tablet ready or help them via their mobile phone.

Make sure you respond to all reviews. Positive or negative. No one expects you to be perfect, but they do expect you to respond and deal with the issue as best as possible.


Tips for responding to reviews

Business owner responses allow you to build relationships with customers, but they're also public. When replying to your customers, keep the following guidelines in mind:

Be nice and don't get personal. This isn't just a guideline—it's also a good idea as a business owner. It's difficult to win an argument with a frustrated customer, and you want to avoid burning bridges. Keep your responses useful, readable, and courteous. In addition, responses should comply with Google local content policy.
Keep it short and sweet. Users are looking for useful and genuine responses, but they can easily be overwhelmed by a long response.
Thank your reviewers. Respond to happy reviewers when you have new or relevant information to share. You don't need to thank every reviewer publicly since each response reaches lots of customers.
Be a friend, not a salesperson. Your reviewers are already customers, so there's no need to offer incentives or advertisements. Tell reviewers something new about your business, or share something they might not have learned from their first visit.
It is important to make a point of telling your customers that their opinion is a huge contribution to the way you do business. Ask your customers for feedback at multiple points of contact throughout their journey with your brand, and encourage them to share their experience online. Don't be afraid to be straightforward with your intentions—use the information you've just learned about the importance of Google reviews to make your point. If you're a small business trying to take off in a new location, and your customers leave the business happy, they will be eager to help you grow. If you wanted to sweeten the deal, offer a small discount to customers who can show proof of having reviewed your business, regardless of the tone of the review. Remember the golden rule of reviews: there are no bad ones, as long as you take them all as opportunities to grow and improve as a business. Reward people for giving feedback, and who knows—even that small gesture can lead to better reviews in the future.
Here is to you and your business getting a ton of reviews!
Resources:
https://support.google.com/business/answer/3474050?hl=en
7 Data-Backed Reasons to Ramp Up Google Business Reviews in 2018