You've got an authentic, relevant message, you've put out a call to action to motivate your customer, and you've pulled it all together in a timely and informational newsletter. Good job! But you're not off the hook yet.  The devil is the details, as they say.
Once you have your content locked in, you have to share it in a solid and satisfying package otherwise you risk the chance of losing all of that expert content and potential for customer retention. Keep in mind these few things to review once you have the content locked.
TONE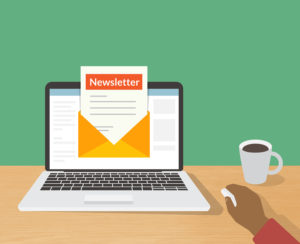 Is your tone reflective of your business? You want to strike the right balance, having a conversational tone to personalize your message while showing that you are an authority in your field.
SUBJECT LINE
This is your first chance to hook your reader. Engaging, exciting, intriguing. Make your customer curious and interested in the pay off of taking the time to read your newsletter because, no matter how valuable your information is, there's no benefit if your customer never opens it.
PROOF, PROOF AND PROOF AGAIN
Check for correct spelling and grammar usage. Confirm all links are working. And make certain to send yourself a test email to make certain your newsletter is clean on both mobile and desktop devices. 
MEASURE
Periodically measure what is working and what isn't by reviewing open rates and click-through rates. See if you are hitting the sweet spot of the right day and the right time to send communications – Thursday at 11 a.m. may be a better fit than Sunday at 8 p.m. Is your recipient database list accurate and current as possible?
DESIGN & STYLE
Make certain the layout is clean and the content flows and is easy to read with consistent use of fonts and spacing. Work to have your brand reflected in your usage of color, images and a branded header. Use low-res images and "alt text" for recipients who may have images disabled.
Whether Newsletter #1 or Newsletter #111, it always pays to give that extra review before publishing to make certain you are putting out a communication that brings value and benefit to your audience.