Introducing Our Marketing Associates:
Samuel Ruiz Gomez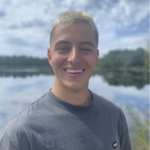 Samuel is a Marketing Assistant. Samuel is from Colombia, a remarkably diverse and endearing country. He studied at St. Andrews University where he received his bachelor's in Business Administration with a minor in communications and media. He has experience working in public relations, social media, and logistics.  He is passionate about learning and having a positive impact on others.
In Samuel's free time, he likes watching movies, playing soccer, and playing the guitar. In addition, he enjoys conversing with people from different cultures and learning about their experiences.
Stacy Barber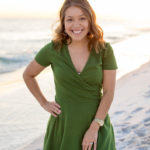 Stacy is our Marketing Account Representative. Coming from a medical background her passion to create and help small businesses flourished when she created her own photography company. Stacy's experience on social media not only comes from her own personal photography but also from developing the family business, the Rodriguez Christmas Trees Farm.
In her free time, Stacy enjoys hiking, baking her famous chocolate coffee cake, and practicing her calligraphy.
Don Boyd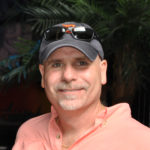 Don is our Art Director and Designer.  He attended Central Michigan University where he majored in Graphic Design. Don has over 30 years of industry experience focusing on branding, corporate identity, environmental graphics, and web support. Don loves the challenge of finding unique and impactful ways to make every project stand out. One of his favorite quotes: 'There are three responses to a piece of design – yes, no, and wow! Wow is the one to aim for."  -Paul Rand.
He loves to travel and stay active golfing, hiking & biking when he is not busy designing! In his spare time, he takes great care of his birds. He has a Moluccan Cockatoo, an African Gray, a Galah Cockatoo, and a Green-Cheek Conure. He is either teaching them tricks or just hanging out with them. There's usually at least one of them perched on him when he is working from home.
Michele Denman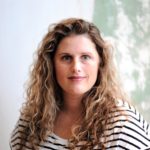 Michele is our Marketing Maven & Graphics Guru with a background in merchandising and design. Along with being an entrepreneur herself, Michele Denman comes to us with management experience and a range of skills in social media development along with first-hand knowledge of what it takes to develop a business from the ground up. She knows that with dedication and hard work the business will blossom.
Michele holds a bachelor's in Merchandising and Design from Central Michigan University and is passionate about helping small businesses thrive. She has a family of 6 (three of them being fur babies). In her free time, she enjoys lacrosse and golf with her teen daughter, loving on the fur babies, and time with her family.
Jennifer Beljak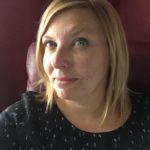 Jenni is our key Marketing Architect. A lover of details and structure, she is the executioner that takes the plan and turns it into action. Not always an easy task!
With a background in Communications and Journalism, she has 20 years of experience in the marketing field. In addition, her video/media background is impressive. Organizing is a passion and she thrives on diving right in to tackle the client's needs with the right message at the right time.
Jenni spends her free time enjoying this crazy ride by exploring nature, history, and life with her husband, two boys, and sharing good stories, music, food, and experiences with friends that are family.
Steve Foran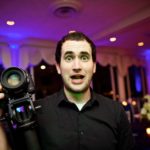 Steve Foran graduated from Central Michigan University with a degree in Broadcast and Cinematic Arts, focusing on video and audio production. After working as a videographer/editor with a media company for three years, he stepped out to work on his own. 
Types of Video Work We Can Do:
Creative Video Production (pre to post)
Highlight videos, Short-form documentary/vignettes, Filmmaking
Types of Video Equipment We Use:
Canon 7D MKII, Manfrotto Tripods, and Monopods
30mm 50mm 85mm lens kit
Dracast LED Lighting
Glidecam
3DR Iris with GoPro 3+Black
Tarot 2D Gimble
Steve has traveled all over the country to shoot videos and has worked with major companies like PLEX Systems, KUKA Robotics, and JP Morgan Chase. He is also an avid Detroit sports nut.
Mike Ingberg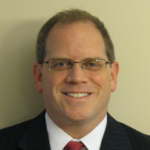 Mike offers more than 20 years in the public relations industry.
We help boost clients' brand awareness and business growth through: 
Traditional and social media outreach
Copywriting and marketing communications
Strategic communications planning
Crisis communications
Content development
Special events
Executive media training
Through these activities, he positions clients in various print, broadcast, and online media outlets throughout the United States. Several have been with major broadcast networks and publications. This includes publicity on "Fox & Friends," "Good Morning America," "Today," and in The New York Times, TIME and USA Today.
We are hiring:
We are always looking for excellent people! If you are a recent marketing or communication college grad or an independent contractor who understands how to work virtually in the marketing fields of design, public relations, coding, or social media, please email us your resume/portfolio to info@bcassociatesmarketing.com. Someone will be in touch with you soon.