We cook up marketing recipes for small businesses who want to create detailed, integrated marketing strategies and social media plans that humanize their brands, position them as experts, and create raving customers through retail and e-commerce modalities.
Industries We Serve:
Pet Industry
Retail
Dental
Chiropractic
Culture Awareness
Adoption
Social Injustice
The world is shrinking and borders are falling. Social Media has been instrumental in that process. Being able to do marketing in these industries has been fascinating during this huge shift in human communication. We are avid users of Social Media & Web 2.0 technologies. We see many advantages for all businesses who want to take their companies to the next level with technologies like:
Skype/Zoom
Blogs
Videos
Podcasts
Social Networking
& many others
We love to help integrate these types of content, messaging, and marketing to create a VERY powerful message and conversation with their clients, customers, employees & partners which engage & enchant people like never before.
Meet The Marketing Team:
Beverly Cornell-McGlynn – Small Business Marketing Expert & Consultant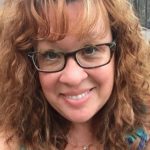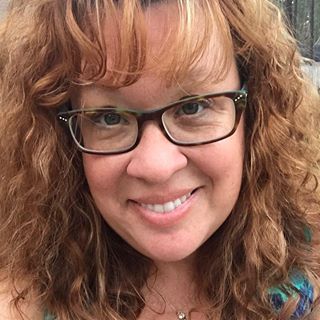 Beverly is a happy and passionate person who believes that we are citizens of a very diverse world. She is always looking for ways to connect with people & build relationships.
She is passionate about the marketing industry. Beverly is an accidental entrepreneur. Beverly Cornell Consulting was founded in 2011 when she married her Army husband and took her career on the road. She has worked in the communication, advertising, and marketing fields for more than 25 years.  She loves the fields of communication, the science of buying, and helping businesses grow. She makes it a point to do work she loves and to partner with business owners who are open to change and committed to achieving their goals.
Educational Background:
Associates Degree in Business Administration from Oakland Community College
Bachelor's Degree in Communications from Oakland University
Masters Degree in Communications from Wayne State University
Beverly is also Master Certified through the Sandler Sales Training Approach.
Advertising, Marketing & Sales Experience:
Beverly was born in Alabama, grew up in Michigan, has lived in North Carolina, and now resides in Virginia. She has lived in both Spain and Brazil and has traveled extensively all around the world.  Her work background is quite varied. She began her career working for Chrysler's advertising agency. She soon began working on-site in the marketing department at the Chrysler World Headquarters during the Daimler transition. She has worked in retail, sold for small businesses, and has taught courses on language and culture.  She has worked with a small young and hip start-up software company that grew from $1 million in sales to $10 million in sales over three years while she served as their Marketing Director. She has also enjoyed working in the military, education, and religious sectors and with both business to consumer and business to business segments.
Teaching & Speaking:
Beverly enjoys giving marketing talks, seminars, and workshops. She has hosted several marketing events throughout Metro-Detroit. She has served on several boards and organizations, including the Marketing and Sales Executives of Detroit and the International Visitors Council of Detroit,  She was the marketing chairperson for Automation Alley and she is currently certified by the U.S Army to teach classes on communication and team building for soldiers, spouses, and commanders with The Army Family Team Building program at Fort Bragg. Beverly is a certified Stephen's Minister and is a certified Stephen Leader to teach other laypeople to become Stephen Ministers. In addition, she has been published on Mashable.com, a leading digital media website founded in 2005 and with BusinessWeek.com Business Exchange section.
Business Coaching:
Beverly often helps small businesses with additional business coaching. She has helped clients with operations, human resources, leadership, sales, and more. She offers these services to her current clients as part of their retainer but can help businesses with an additional opinion if they are looking for someone to help them make an important business decision.
Free Time:
Beverly and her husband have two boys. They are certified foster parents and have adopted one child through their experience. They are active in their church and local army community. Beverly enjoys; reading, cooking (from scratch with fresh and Non-GMO foods are her favorite), traveling (the beach calls to her), and alternative health options (meditation, essential oils, and reiki.) She tries her best to live a balanced life with the people she loves.