We cook up marketing recipes for companies who want to create detailed, integrated marketing strategies and social media plans that humanize their brands, position them as experts, and create raving customers through retail and e-commerce modalities.
Industries We Serve:
Pet Industry
Retail
Dental
Chiropractic
Culture Awareness
Adoption
Social Injustice
The world is shrinking and borders are falling. Social Media has been instrumental in that process. Being able to do marketing in these industries has been fascinating during this huge shift in human communication. We are avid users of Social Media & Web 2.0 technologies. We see many advantages for all businesses who want to take their companies to the next level with technologies like:
Skype/Zoom
Blogs
Videos
Podcasts
Social Networking
& many others
We love to help integrate these types of content, messaging, and marketing to create a VERY powerful message and conversation with their clients, customers, employees & partners which engage & enchant people like never before.
Meet The Marketing Team:
Beverly Cornell-McGlynn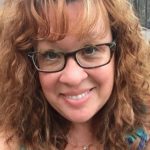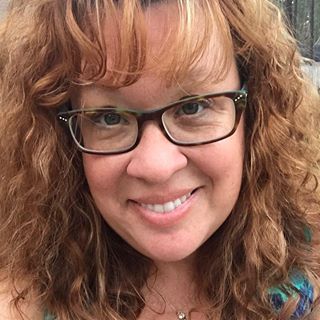 Beverly is a happy and passionate person, who believes that we are citizens of a very diverse world. She is always looking for ways to connect with people & build relationships.
She is extremely excited about the marketing industry. Beverly is an accidental entrepreneur. Beverly Cornell Consulting was founded in 2011 when she married her army husband and wanted to take her career on the road. She has worked in the communication, advertising, and marketing fields for more than 25 years.  She loves the fields of communication, the science of buying, and helping businesses grow. She makes it a point to do work that she loves and to partner with business owners who are open to change and committed to achieving their goals.
Educational Background:
Associates Degree in Business Administration from Oakland Community College
Bachelor's Degree in Communications from Oakland University
Masters Degree in Communications from Wayne State University
Beverly is also Master Certified through the Sandler Sales Training Approach.
Advertising, Marketing & Sales Experience:
Beverly was born in Alabama, grew up in Michigan, has lived in North Carolina, and now resides in Virginia. She has lived in both Spain and Brazil and has traveled extensively all around the world.  Her work background is quite varied. She began her career working for Chrysler's advertising agency. She soon began working on-site in the marketing department at the Chrysler World Headquarters during the Daimler transition. She has worked in retail, sold for small businesses, and has taught courses on language and culture.  She has worked with a small young and hip start-up software company that grew from $1 million in sales to $10 million in sales over three years while she served as their Marketing Director. She has also enjoyed working in the military, education, and religious sectors and with both business to consumer and business to business segments.
Teaching & Speaking:
Beverly enjoys giving marketing talks, seminars, and workshops. She has hosted several marketing events throughout Metro-Detroit. She has served on several boards and organizations, including the Marketing and Sales Executives of Detroit and the International Visitors Council of Detroit,  She was the marketing chairperson for Automation Alley and she is currently certified by the U.S Army to teach classes on communication and team building for soldiers, spouses, and commanders with The Army Family Team Building program at Fort Bragg. Beverly is a certified Stephen's Minister and is a certified Stephen Leader to teach other laypeople to become Stephen Ministers. In addition, she has been published on Mashable.com, a leading digital media website founded in 2005 and with BusinessWeek.com Business Exchange section.
Business Coaching:
Beverly often helps small businesses with additional business coaching. She has helped clients with operations, human resources leadership, sales, and more. She offers these services to her current clients as part of their retainer but can help businesses with an additional opinion if they are looking for someone to help them make an important business decision.
Free Time:
Beverly and her husband have two boys. They are certified foster parents and have adopted one child through their experience. They are active in their church and local army community. Beverly enjoys; reading, cooking (from scratch with fresh and Non-GMO foods are her favorite), traveling (the beach calls to her), and alternative health options (meditation, essential oils, and reiki.) She tries her best to live a balanced life with the people she loves.
Associates:
Jeremy Winkel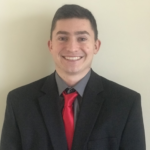 Jeremy is our most recent hire and is working with our team as an intern and marketing assistant. He graduated from Northwood University with a Bachelor of Business Administration majoring in Advertising in Marketing.
He has created a wide variety of marketing campaign projects in school and really enjoyed doing them. He finds marketing data fascinating to collect and then to use to create a sense of direction in how to compile a new creative campaign/project.
Some of his hobbies include:
Weight lifting
Cooking
Hanging out with friends
Don Boyd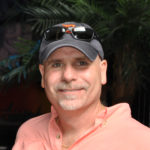 Don is our Art Director and Designer.  He attended Central Michigan University where he majored in Graphic Design. Don has over 30 years of industry experience focusing on branding, corporate identity, environmental graphics, and web support.
Don loves the challenge of finding unique and impactful ways to make every project stand out. One of his favorite quotes: 'There are three responses to a piece of design – yes, no, and wow! Wow is the one to aim for."  -Paul Rand.
He loves to travel and stay active golfing, hiking & biking when he is not busy designing!
Charles Verhey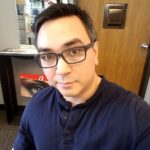 Charles is our digital marketing expert. He understands how consumers shop, what they're looking for online, and how to build and refine custom audiences that are specific to your business. He has helped dozens of businesses grow throughout the years, ranging from law firms, retail, transportation, real estate, book publishing, education, medical, and more. Charles has helped businesses through every stage of the customer's journey, from the top of the sales funnel to the analytics report!
Facebook/Instagram Ads Certified
Google Ads Certified
Google Analytics Certified
Social Media Advertising
Search Engine Optimization
Email Marketing
WordPress / WooCommerce Integration
Print and Direct Mail Marketing
Graphic Design
In his spare time, he takes great care of his birds. He has a Moluccan Cockatoo, an African Gray, a Galah Cockatoo, and a Green-Cheek Conure. He is either teaching them tricks or just hanging out with them. There's usually at least one of them perched on him when he is working from home.
Michele Denman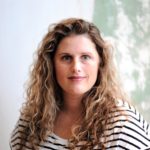 Michele is our Marketing Maven & Graphics Guru and is our newest team member and has a background in merchandising and design along with being an entrepreneur herself, Michele Denman comes to us with management experience and a range of skills in social media development along with first-hand knowledge of what it takes to develop a business from the ground up. She knows that if your dedicated and put in the hard work the business will blossom.
Michele holds a bachelor's in Merchandising and Design from Central Michigan University and is passionate about helping small businesses thrive. She has a family of 6 (three of them being fur babies). In her free time, she enjoys lacrosse and golf with her teen daughter, loving on the fur babies and time with her family.
Jennifer Beljak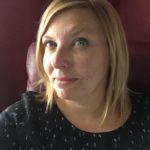 Jenni is our key Marketing Architect. A lover of details and structure, she is the executioner that takes the plan and turns it into action. Not always an easy task!
With a background in Communications and Journalism, she has 20 years of experience in the marketing field. In addition, her video/media background is impressive. Organizing is a passion and she thrives on diving right in to tackle the client's needs with the right message at the right time.
Jenni spends her free time enjoying this crazy ride by exploring nature, history, and life with her husband, two boys, and sharing good stories, music, food, and experiences with friends that are family.
Meghan Wilkinson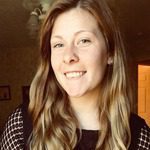 Meghan is our Writer & Social Media Maven.
She loves to craft words about a variety of topics. She eagerly took up freelance writing and blogging after graduating from college, and her passion for the written word only grew from there. Meghan now uses her love of writing to help small businesses share their stories to ultimately help their clients solve real-world problems.
Meghan is very knowledgeable when it comes to working with a variety of social media platforms. She knows the ins and outs of the many internet sites/tools and knows how to get the best out of any user's experience.
As a millennial, Meghan truly understands the power and importance of online marketing and social media!
Steve Foran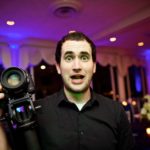 Steve Foran graduated from Central Michigan University with a degree in Broadcast and Cinematic Arts, focusing on video and audio production. After working as a videographer/editor with a media company for three years, he stepped out do work on his own. 
Types of Video Work We Can Do:
Creative Video Production (pre to post)
Highlight videos, Short-form documentary/vignettes, Filmmaking
Types of Video Equipment We Use:
Canon 7D MKII, Manfrotto Tripods, and Monopods
30mm 50mm 85mm lens kit
Dracast LED Lighting
Glidecam
3DR Iris with GoPro 3+Black
Tarot 2D Gimble
Steve has traveled all over the country to shoot video and has worked with major companies like PLEX Systems, KUKA Robotics, and JP Morgan Chase. He is also an avid Detroit sports nut.
Eric Malcolm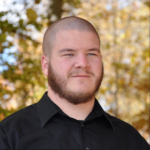 Eric is our main Web Developer for most of our online projects. He helps to get our clients set up properly with each unique website. As a web designer, front-end developer, WordPress developer, user experience consultant, and search engine optimization enthusiast, he is talented in many aspects of the web.
Web Services We Offer:
Front-End Development
User Interface Design
User Experience / Usability Research
Search Engine Optimization
Content Strategy
WordPress Theme Design & Development
Woocomerce Theme Development
Accessibility
Landing Page Design
Web Media Strategy
Website Management
And More
Eric is also the leader of the Metro Detroit WordPress Meetup group which he helps organize events and workshops for, he has been on the leadership team for the past three years. The group has over 400 members and holds an event every month focusing on using WordPress or developing for WordPress.
Sarah Hovis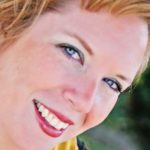 Sarah is our word architect and head grammar geek!  She is obsessed with words, Sarah uses her over 15 years of experience as an advertising and marketing copywriter/editor to craft communications for brick-and-mortar, e-commerce, online, and nonprofit clients. Her work has also appeared in HOUR Detroit and Metro Parent magazine.
Sarah calls suburban Detroit home and can usually be seen taking in a game, at the theater, or at the airport taking off for her next adventure.
Mike Ingberg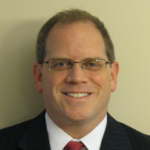 Mike offers more than 20 years in the public relations industry.
We help boost clients' brand awareness and business growth through: 
Traditional and social media outreach
Copywriting and marketing communications
Strategic communications planning
Crisis communications
Content development
Special events
Executive media training
Through these activities, he positions clients in various print, broadcast, and online media outlets throughout the United States. Several have been with major broadcast networks and publications. This includes publicity on "Fox & Friends," "Good Morning America," "Today," and in The New York Times, TIME and USA Today.
We are hiring:
We are always looking for excellent people! If you are a recent marketing or communication college grad or an independent contractor who understands how to work virtually in the marketing fields of design, public relations, coding, or social media, please email us your resume/portfolio to info@bcassociatesmarketing.com. Someone will be in touch with you soon.