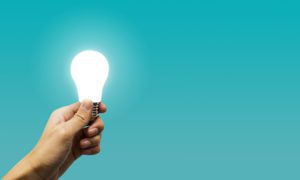 Social Media post writing can be hard. And coming up with fresh ideas can be harder.
To play the marketing game, most small businesses know that being active in social media is a given. So you stake your business claim across all the platforms – Facebook, Instagram, Pinterest, Linked In, and YouTube. You start posting content, you start getting likes. You cross-promote content across different channels, you get more likes. You are on a roll!
Then you slowly post less frequently. You start recycling old content. Your likes begin to stagnate. Your social media mojo is slowly coming to a standstill. Womp-womp! Don't make the mistake of many small businesses and rest on your laurels. Take action and get creative with your content. Get Creative & Get Posting.
20 Social Media Post Starters You Can Use Today!
Social media content needs constant cultivating to stay relevant and current. If you're stuck in a rut, kick start your content with these post idea starters.
Blogs: You wrote it, now use it! Get clever and pull a fun line or key fact from your blog to use as your lead-in to pull your social media audience to not only your post but also your website.
Cross-Promote Other Businesses: Share content from brands you carry, non-profits you support, local businesses you co-host events with or complement. Make sure to tag them and receive twice the audience. Invite them to do the same with your social media pages. Broaden your reach, increase your audience.
Customer Testimonials: Your customers are your best brand promoters. Ask your regulars if they'd be open to doing a quick Facebook Live chat with you during their next store visit. Hearing a satisfied customer tell your business's story is powerful.
Tip: Is there a product or service that you can promote as an answer to the needs of your audience? Consider what you offer as a solution to your customer's concerns and you have a tip worth promoting.
Cute Shots: Fun shots of your staff and business in action are simple and personalize your business.
Promote Events: Upcoming events can be promoted several times to make sure you get the response you're looking for from your loyal customers. Create posts reminding them of the event day, the details, and the benefit of attending.  Keep them fun while driving home the benefit of attending.
Online Contests: Who doesn't love to be a winner of, well, anything?! Host an online contest requiring those interested to like your page and comment on your post to win a favorite brand you are looking to promote, store gift card, or one of your services.
Facebook Live Videos: 93% of businesses gain a new customer due to a video posted on social media.1 Enough said.
In-store promotions:  Drive people to your brick and mortar location by promoting one-day-only deals or seasonal specials. Use engaging imagery and product demonstrations or case studies to demonstrate the benefit.
Memes: There is a constant source of silly, timely, and business-appropriate memes to fall back on every day in internet-land and it only gets more voluminous by the minute. Used sporadically, this viral content can spread your name to new audiences.
Holidays: Holiday-themed and business-focused images are great to not only inform customers of business hours but share some goodwill.
News/Current Events: Share current social media posts from trusted sources with current, timely, and relevant information to your brand. Become a source of content specific to your niche for your audience.
Promote newsletter: It's always good to spread the love! If you have a weekly or monthly newsletter, send some new subscribers its way.
Customer Review: Share your Google and Yelp reviews. Everyone loves to know that others had a good experience with a business they love as it reaffirms their loyalty. It can also create a solid reputation for your brand.
Promote Your OTHER Social Media Sites:  Promote your Twitter account on Facebook, share a blog from your website on Pinterest. Spread that content around!
New Product Shots: When you get a new product, take some greats shots and flaunt it!
Poll: Ask your fans what new services they'd like you to provide, their favorite product at your store, what their favorite part of being a loyal supporter of your brand is and get some audience interaction.
Behind the Scenes: Have some fun with the struggles of loading new inventory, after hours hijinks with staff as they close shop, and the work that goes into your business every hour of every day. A sneak peek is always fun!
Show Service In Action: Provide a service? Get video of it in action. Provide statistics and results for past customers great experiences.
Infographic – Right up there with lists, infographics are a great way to get information across to consumers. Who doesn't love bite-sized, easily digestible information? Create your own related to your business or share (and tag for attribution) those of experts in your field.
Content is endless if you think creatively so get to posting!
1 https://www.socialmediatoday.com/news/social-media-statistics-that-matter-for-your-business-in-2019-infographic/552408/